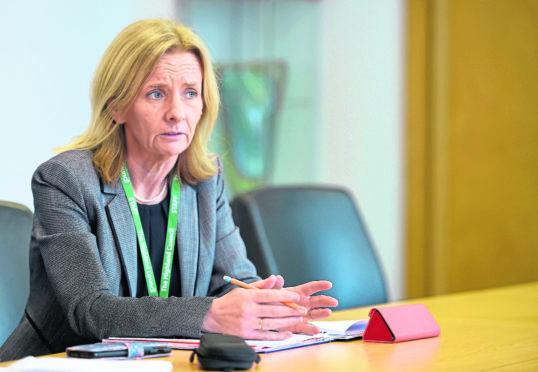 Highland Council has been told to get on with making budget savings and improve its poor service performance, particularly in education.
In a Best Value Assurance (BVA) report by Audit Scotland for the Accounts Commission published today, the local authority has been told it needs to quicken the pace of change to close budget gaps and increase reserves to become sustainable.
Staff, councillors and communities need to be fully involved in transforming the council for the difficult future ahead, the report says.
The Audit Commission has headlined the report with its disappointment at the progress made by the council over the past five years since its last BVA.
But it acknowledges the council's 'clear strategic vision' and recent restructuring of the senior leadership team under chief executive Donna Manson since her appointment in 2018.
It also recognises the Change Programme established last year to drive efficiencies, improve performance and work force planning and implement new approaches.
The council's performance against other councils has dropped significantly in the past few years, with the Audit Commission calling this "a cause for concern".
The council now sits near the bottom of comparison tables, particularly in children's services, against other local authorities.
It is third from bottom in terms of its reserves, ahead of only Dundee and West Lothian, with just 1.4% of its budget in the coffers for contingencies.
The report points to voluntary severance schemes during 2015- 17, offered without a workforce plan in place, as a key factor in driving down the council's reserves.
It recognises the recent establishment of more robust financial and governance controls to curb overspend and halt declining reserves.
Council leader Margaret Davidson said: "We recognise the need for us all, as elected members, to work collaboratively and constructively with officers and communities.
"Meaningful scrutiny of performance is key and the changes we have put in place in recent months will enable the council to do this more effectively."
Audit and Scrutiny chairman Graham Mackenzie said some of the issues in the report had come up at his committee.
He said: "As a former headteacher I would say this report would be the equivalent of 'satisfactory' in a school inspection.
"I wouldn't be terribly comfortable with it, knowing you've got 'excellent', 'very good' and 'good' above that.
"There's a lot of work to be done and we need to get on with it."