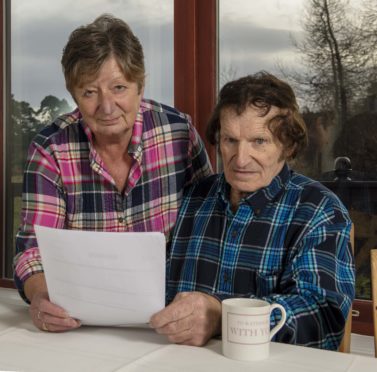 A Dornoch couple has lost a fortune in life savings after falling victim to a sophisticated act of fraud.
John and Lynda Gordon, both in their 70s, have been deprived of £95,000 after sending the money to what they thought was a leading investment company.
In fact, their money had been transferred to a bogus company in the Middle East.
The fraud emerged when their bank stopped them from transferring a further £30,000 to the bogus firm after receiving a warning about its legitimacy.
Lynda, a retired head teacher, told The Sunday Post: "I felt sick to the stomach.
"My husband doesn't have a works pension and we had saved very hard for many years for a comfortable life in our old age."
They bought into the scheme after John, a retired river ghillie, replied to an advert online for CM-CIC Market Solutions, which claimed to be based in London.
What the couple didn't know was that the fake company had used the same name as a genuine investment firm based in France.
In November 2017, Mrs Gordon visited the Bank of Scotland branch in Tain and transferred £95,000.
She said: "The investment manager from CM-CIC regularly kept in touch by phone and we were sent updated statements of our investment."
She later attempted to transfer a further £30,000, but the transaction was stopped.
Mrs Gordon said: "I was told by the bank manager to contact the police because the account I was going to pay the money into had been flagged up as being suspicious, and the firm was a clone of another registered company."
The bank has told the couple they are unable to refund the £95,000.
The Gordons have also learned they are ineligible for a pay out from a fund set up by banks for victims of transfer frauds as it happened before the scheme was introduced.
Police have confirmed there have been two arrests after six victims of the same scam came forward with their stories.
The bogus website is now defunct, and the London number given to the Gordons is unobtainable.
The Gordons' MP, Jamie Stone, said he would fight the couple's case for compensation.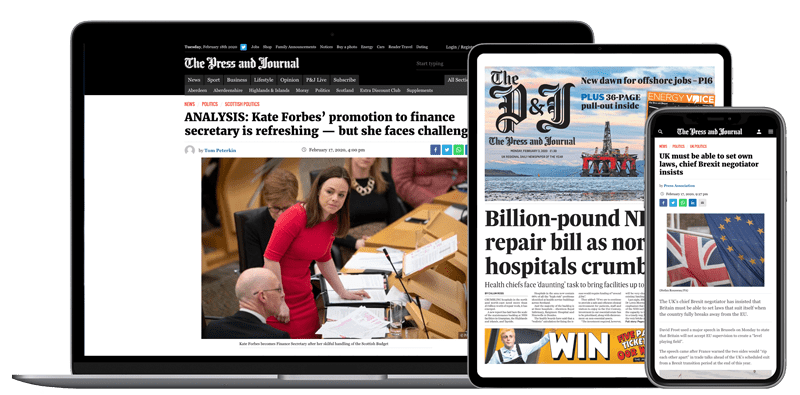 Help support quality local journalism … become a digital subscriber to The Press and Journal
For as little as £5.99 a month you can access all of our content, including Premium articles.
Subscribe