This is the next in our series of case study pages where we focus on a specific client scenario and offer practical guidance from three professional perspectives.
Purchasing or leasing commercial business premises has many different areas to
be considered. In this case study we look at the property acquisition, architectural
and development planning process.
All three firms are locally based here in the Highlands & Moray. The areas
highlighted below should help when considering new commercial premises for
your business.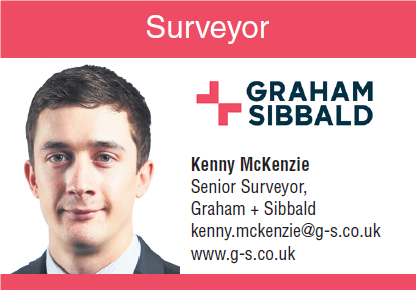 If your business is looking to buy or lease commercial property, employing an agent to act on your behalf will enhance the opportunity for a successful acquisition. Advice on the pitfalls of any transaction will ensure that a competitive deal is secured. Graham + Sibbald deal extensively with all commercial property sectors and employing us on property matters will allow you to focus on your business and objectives going forward knowing that we are working with you to deliver property solutions.
The role of an agent includes:
Understanding occupier requirements such as timescales, budget, location and technical specifications (yard storage, floor loading capacity etc). Working with architects and developers to deliver these occupier requirements.
Have an in-depth knowledge of the property market in terms of property availability, rental / purchase prices and off market opportunities.
Having identified a property solution, an agent will work with the professional team to deliver occupation on a purchase or leasehold basis.
Advice on rent reviews, dilapidations obligations, rating implications etc.
Working with an agent at Graham + Sibbald will make dealing with commercial property easier for occupiers who can rely on our experience, track record and ability to get deals over the line.
Working with an agent at Graham + Sibbald will make dealing with commercial property easier for occupiers who can rely on our experience, track record and ability to get deals over the line.
Kenny McKenzie of Graham + Sibbald is involved with a number of transactions on behalf of local and national clients and is regulated by the Royal Institute of Chartered Surveyors (RICS).
---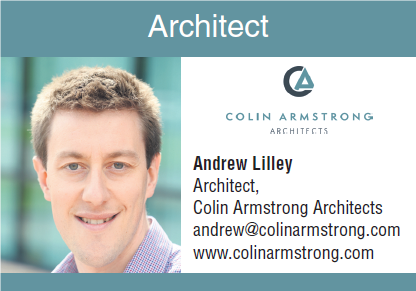 Over the years, we have built up strong working relationships with agents and developers across the North of Scotland with a breadth and depth of experience of local market conditions. This interconnectivity encourages effective communication of key requirements between organisations to drive projects forward for our clients.
When considering new premises, your first point of contact will likely be an agent, who can advise on "big picture" items and help find the right location for your business. As architects, we can then help you formulate a design for your new space. Some of the key questions we ask our clients are:
Do open plan, cellular, or a mixture of both spaces, best suit your organisation?
How is the building oriented in relation to the sun? Is overheating/glare a concern?
Does the building have opening windows, mechanical ventilation or a combination of both?
What are your energy performance requirements?
Could you share facilities, ie. WCs, meeting rooms, reception? What are your access control requirements?
What palette of materials reflects the ethos of your organisation?
There is no 'one size fits all' approach and no two design briefs are the same. We pride ourselves on providing a bespoke service tailored to an organisation's individual needs, allowing us to deliver buildings that serve our clients' needs, on time and on budget.
Andrew Lilley is a Project Architect at Colin Armstrong Architects. He has designed and delivered projects across Scotland encompassing commercial buildings across most sectors, including refurbishment and fit-out work.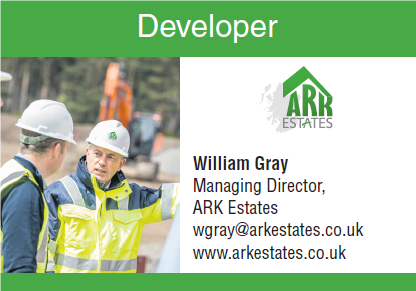 When we get an enquiry from a business, we always go the extra mile to try and fulfil their requirements exactly. With a site identified from our existing portfolio – or secured after a detailed search, taking into account the specific requirements of the client – we appoint an architect, engineers and consultants to be sure we are delivering the client the bespoke product that they want.
For example, we were recently contacted by global renewable energy company, Enercon, who were looking to set up a new Scottish distribution and training centre in Inverness.
We sat down with them at the outset and looked at their requirements for their new Scottish HQ and studied all their needs from the new site in detail. The scale of the building required and the logistics – Enercon would have staff traveling from elsewhere in the UK and from Europe to work or train at the centre – meant the Inverness Airport Business Park (IABP) was an obvious choice. The travel links from the airport are econd to none, there is a new rail station planned as well as a new hotel set to open in Q1 2020 and, significantly, there is also scope for the company to grow and expand in their current location should they require.
In order to deliver a turnkey solution to Enercon, we met with Colin Armstrong Architects and Graham + Sibbald to work through all the building requirements, construction costs and the rental rates for the new building. G+S then went and negotiated the terms of the long term lease with Enercon on Ark Estates' behalf.
With Enercon now having moved into their new base – ahead of schedule – we are working with IABP and our design and property team on subsequent sites to meet the growing demand for commercial and industrial units in the area, and welcome any enquiries.
William Gray established ARK Estates in 2003. The property leasing and development company boasts a diverse portfolio which includes retail, commercial, industrial and residential premises in a variety of locations. Clients include both national and local businesses.
---
All information is provided by opinion from professional services.
---