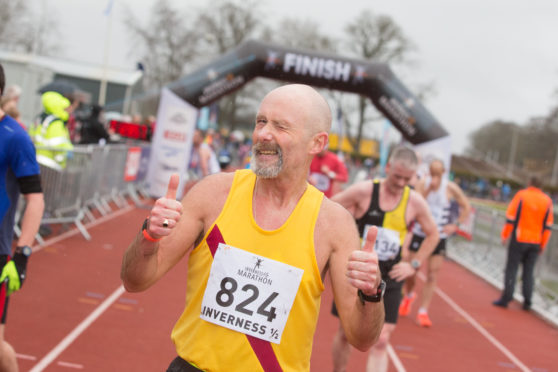 The man who was the first winner of Inverness Half Marathon is putting on his running shoes to take on the event for the 25th time.
Graham Laing, 63, who lives in the city, still holds the third fastest time for the event. In 1985 he completed the race in a time of one hour, four minutes and 37 seconds.
The current record was set by Robbie Simpson in 2018 with a time of one hour, four minutes and 27 seconds.
Mr Laing will be taking on the Half Marathon on March 8. Since the age of 16, he has been competing in races around the world.
He faces the event for the second time since undergoing a hip replacement in 2016. The retiree, who coaches primary school children in athletics for Highlife Highland at Inverness Leisure, is also a coach at Inverness Harriers Amateur Athletics Club.
Mr Laing said: "Although my fast times are behind me now, I'm excited to take on my 25th Inverness Half Marathon. It's a great course, well-organised and you always have plenty of support from the Highland crowd."
Malcolm Sutherland, director of Inverness Half Marathon, added: "It's a pleasure to welcome Graham back to Inverness Half Marathon for the 25th time and I'm delighted he is inspiring the next generation of runners. The 2020 event looks set to be as popular as ever."