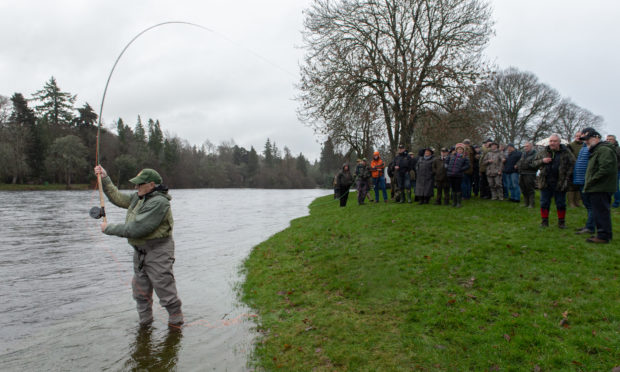 Heavy rain might have forced a last-minute change of plans for the official opening of Inverness Angling Club's salmon season at the weekend, but spirits remained high.
Organisers announced on Friday that the Mills Stream Pool was too risky for the occasion, and instead the group met at the Little Isle Pool on the west side of the river to mark the start of the 2020 season.
Members are hoping for a more successful year than last, when only 58 were salmon caught.
Between 50 and 60 people of all ages turned out for Saturday's event, with local woman Mary Dyce toasting the season and blessing the water with a splash of whisky.
Veteran angler Melvin Smith, who has been a member of the club for 40 years, then threw the first cast of the year.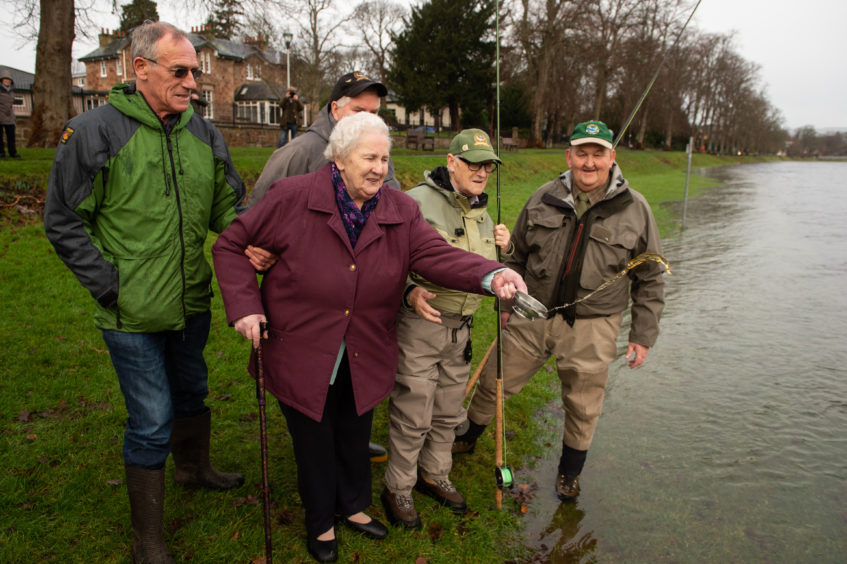 Club president Alex Elliot hailed the "fantastic turnout" and said: "It was a great day. We did have to change the location but if anything it maybe made it better. It certainly gives us something to consider for next year.
"The height of the water means it is not ideal for fishing, but there were a few hardy souls who gave it their best shot."
He said that the despite their best efforts, the wait for the first salmon catch of the spring remains ongoing – with a bottle of whisky and trophy delivered to the lucky angler.
Last year, it took until late May before the first fish was caught, which Mr Elliot admitted had been disappointing.
He added: "Fish numbers are affected when there is too much water.
"We have seen in recent years the number of fish drop so we are hoping for a good season – well, hopefully a better season than the year just gone by.
"Looking back at records, at the turn of the millennium we used to have around the 250 mark for the number of salmon caught in the river, but all of a sudden that seemed to drop and last year we had 58.
"We hope this season proves a bit more fruitful and we are hoping for plenty of fish."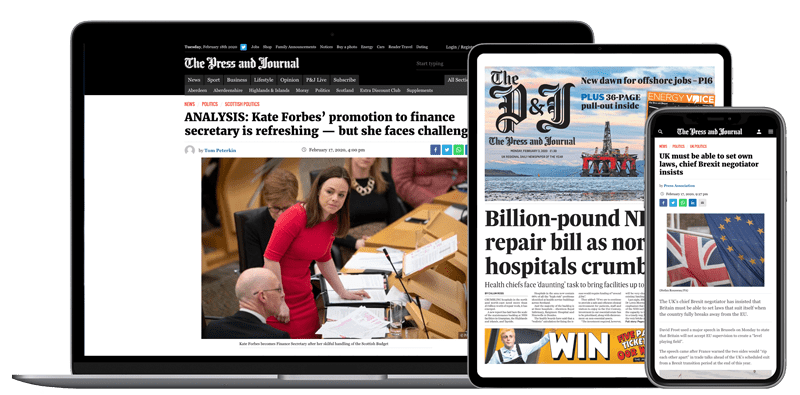 Help support quality local journalism … become a digital subscriber to The Press and Journal
For as little as £5.99 a month you can access all of our content, including Premium articles.
Subscribe