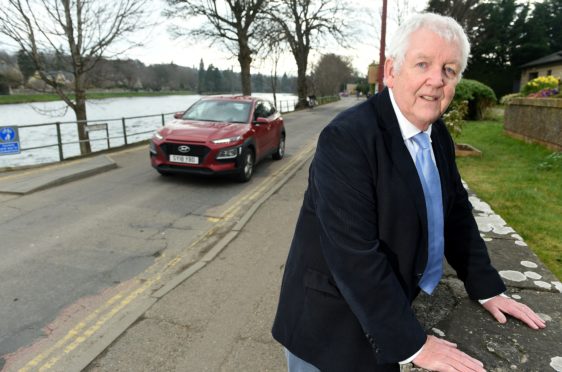 A furious Inverness community has accused Highland Council of "solving a problem that doesn't exist" with road traffic measures which they claim could put pedestrians and cyclists in greater danger than they are now.
The council wants to implement an experimental one-way system on Ness Walk between Highland Hospice and the junction with Bught Drive for an initial period of six weeks, starting in the spring.
Highland Council describes the experiment as a 'low cost trial intervention costing around £15,000'.
Residents say putting in a one-way system with a cycle contraflow running alongside the pavement will make Ness Walk more dangerous.
They say the current two-way traffic, with cyclists mingling in, travels slowly and the road is not an accident-prone area.
The experimental scheme will see seven 'plugs' or vertical signs placed along the road to stop cars travelling north, and to show the cycle contraflow.
Council officials say traffic from the RNI community hospital and the UHI building will use Ballifeary Lane, with an anticipated 75 extra vehicles in the lane at evening rush hour.
City councillors approved the one-way system with cycle contraflow in November 2018, despite local objections.
Helen Smith of Ballifeary community council said: "We would all love to see the riverside being improved and we all support Active Travel.
"Ballifeary Lane is too narrow for the anticipated extra traffic, and Ballifeary Road is already a rat run from the West Link.
"The roads can't cope.
"They are trying to solve a problem that doesn't exist."
She added: "The council says it wants to work with the local community, but it decides on a concept without consulting us.
"When we are consulted, they don't listen."
Inverness West councillor Bill Boyd described the experiment as the 'thin end of the wedge.'
He said: "This could cause danger and confusion, and has a number of unintended consequences.
"But they seem to want to get it done and ruin the riverside, when there are so many real problems needing solved, the air pollution on Academy Street, and even worse on Kenneth Street, for one."
A council spokesman said: "A paper on the Riverside Way will be discussed at next week's City of Inverness Area Committee.
"The ward members and the community council have been engaged with on the proposals. "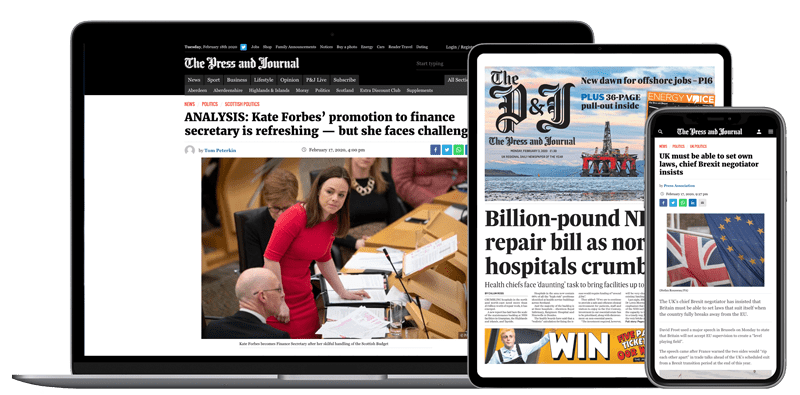 Help support quality local journalism … become a digital subscriber to The Press and Journal
For as little as £5.99 a month you can access all of our content, including Premium articles.
Subscribe