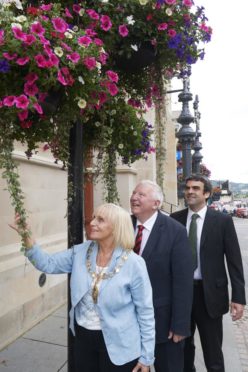 Inverness councillors are to discuss spending more than £100,000 to get the city ready for summer – including almost £79,000 on flowers.
Inverness Business Improvement District (BID) has applied to the Inverness Common Good Fund for more than £100,000 for projects including this year's floral displays, coach ambassadors and gull control.
City councillors will next week discuss the Bid's application for almost £79,000 for the summer floral display.
Inverness Bid, which co-ordinates all the arrangements for the 707 displays in the city centre, has decreased its own contribution to the floral display this year to £8,000 from £13,000 last year, citing a reduction in its levy income.
Floral displays have been a feature of the city since 1993, when they were fully funded by the Inverness Common Good Fund.
In its application, the Bid said: "The well-designed floral displays have always had a dramatic effect on the appearance of the city and are much appreciated by residents and visitors alike.
"The displays are concentrated to create maximum impact and ensure the common good fund and Bid investment gives maximum value for money."
The Bid is also looking for funds for 'coach ambassadors' to welcome people, provide directions, answer questions and encourage visitors to visit all the points of interest in the city centre.
Inverness Bid staffs and manages the scheme, this year putting in £7,000 towards it, while asking the common good fund to supply the remaining £10,500.
Last year saw the 11-bay Ardross Street drop of point used by 3,000 coaches, a 90% increase in numbers over five years.
The coach friendly project is estimated to have supported 135,000 visitors last year, with one day in August seeing 54 coaches coming to the town.
The Bid is requesting £12,000 for this year's Inverness Gull project, to run between April 1 and July 31.
The project was set up eight years ago in response to concerns about the mess and disturbance the sea birds were causing in the city.
Bid now undertakes egg and nest removal in the city centre, the Longman and Carsegate, last year removing and destroying 1,456 eggs.
Almost 13,000 eggs have been destroyed since the start of the project, and the indications are that the gull population has dropped by around 25%  in the past three years.
Inverness Bid says it will contribute £6,000 to the project.
Bid will also be contributing £22,300 towards supporting the work of the Inverness Community Safety Partnership, with the common good fund contributing £9,700.
City councillors are being asked to approve these budgets at their meeting on Thursday.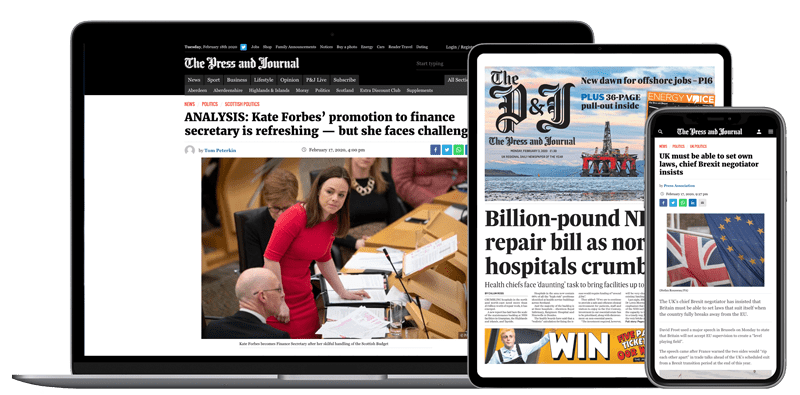 Help support quality local journalism … become a digital subscriber to The Press and Journal
For as little as £5.99 a month you can access all of our content, including Premium articles.
Subscribe