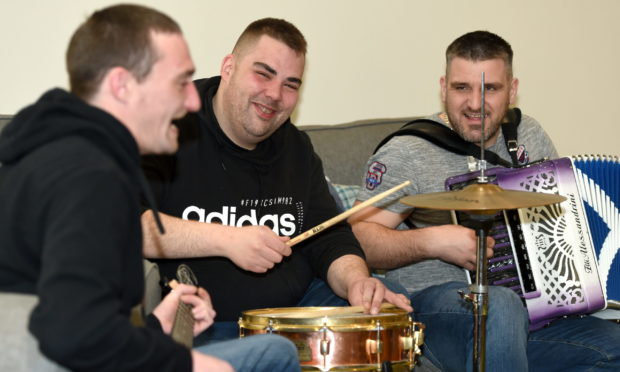 Hit Western Isles band Peat and Diesel visited the Highland Hospice in Inverness today.
The trio performed for patients at the facility yesterday, playing a number of their catchy tunes.
Boydie MacLeod, Innes Scott and Uilly Macleod started their hit band over a year ago with the venture taking them to venues including Belladrum, The Slaughtered Lamb in London and Glasgow's famed Barrowland Ballroom.
The band first rose to prominence via social media with hit songs such as Western Isles and a cover of Loch Maree Islands.
The band are a massive influence on youngsters with primary aged children right across the Highlands and Islands obsessed with their music, with the rise to fame even compared to The Beatles through a quirky marketing slogan – Peatlemania.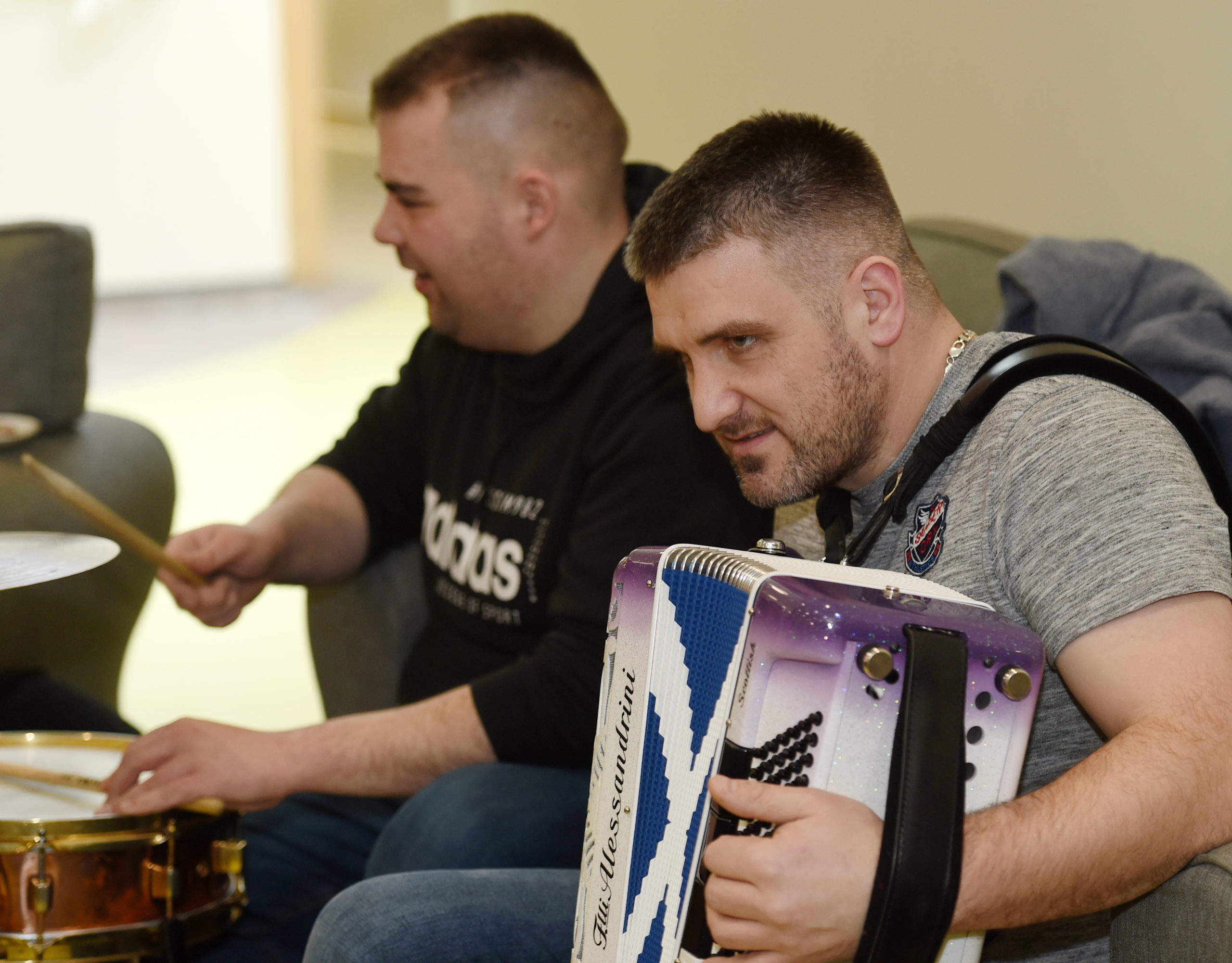 Accordionist Innes Scott said: "We get hundreds of requests but we can't make them all so we pick things that we can do because we don't want to let folk down.
"Where we are cancer treatment is a big thing with Bethesda and the Macmillan Nurses. They all struggle for money and struggle for funding but if we can come along free of charge just to make somebody happier it just means the world to us.
"This is what we are all about. If we have got any spare time, we are quite happy to come in and give something back."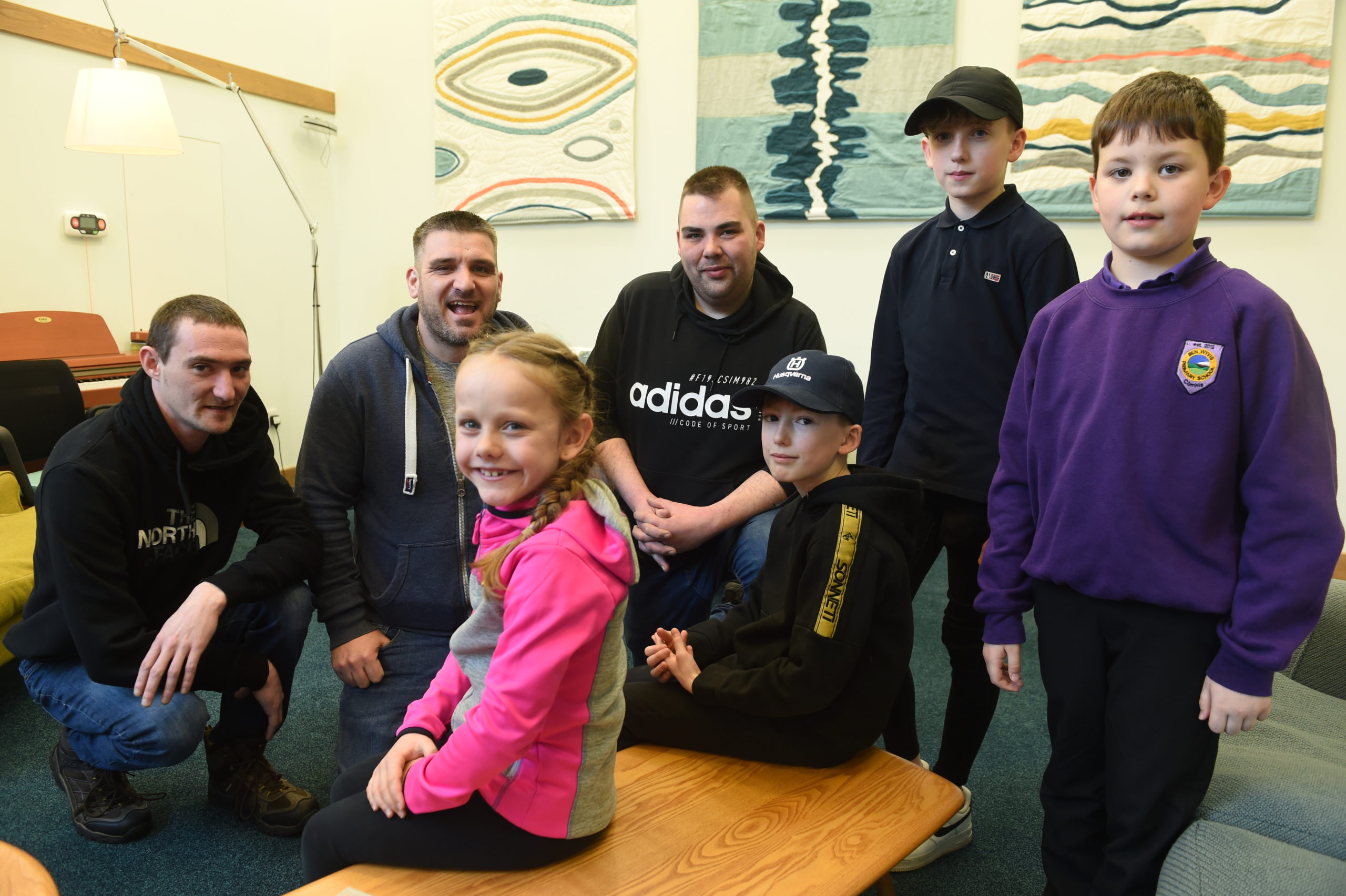 And yesterday at the hospice, two lucky fans got the opportunity to meet their idols as superstar fundraisers Rory Dunley and Georgie Evans from Ben Wyvis Primary School rocked with the band.
The duo had put on a bake sale at their primary school to raise funds for the process with £93 amassed through the sale of baked goodies.
The duo began fundraising in support of Susan Ross and Deirdre Graham, two nurses at Highland Hospice who are participating in the Highland Hearts of Gold next Saturday, where they will share their story of being involved in scenarios which involve illness and grief, along with celebrating life and survival.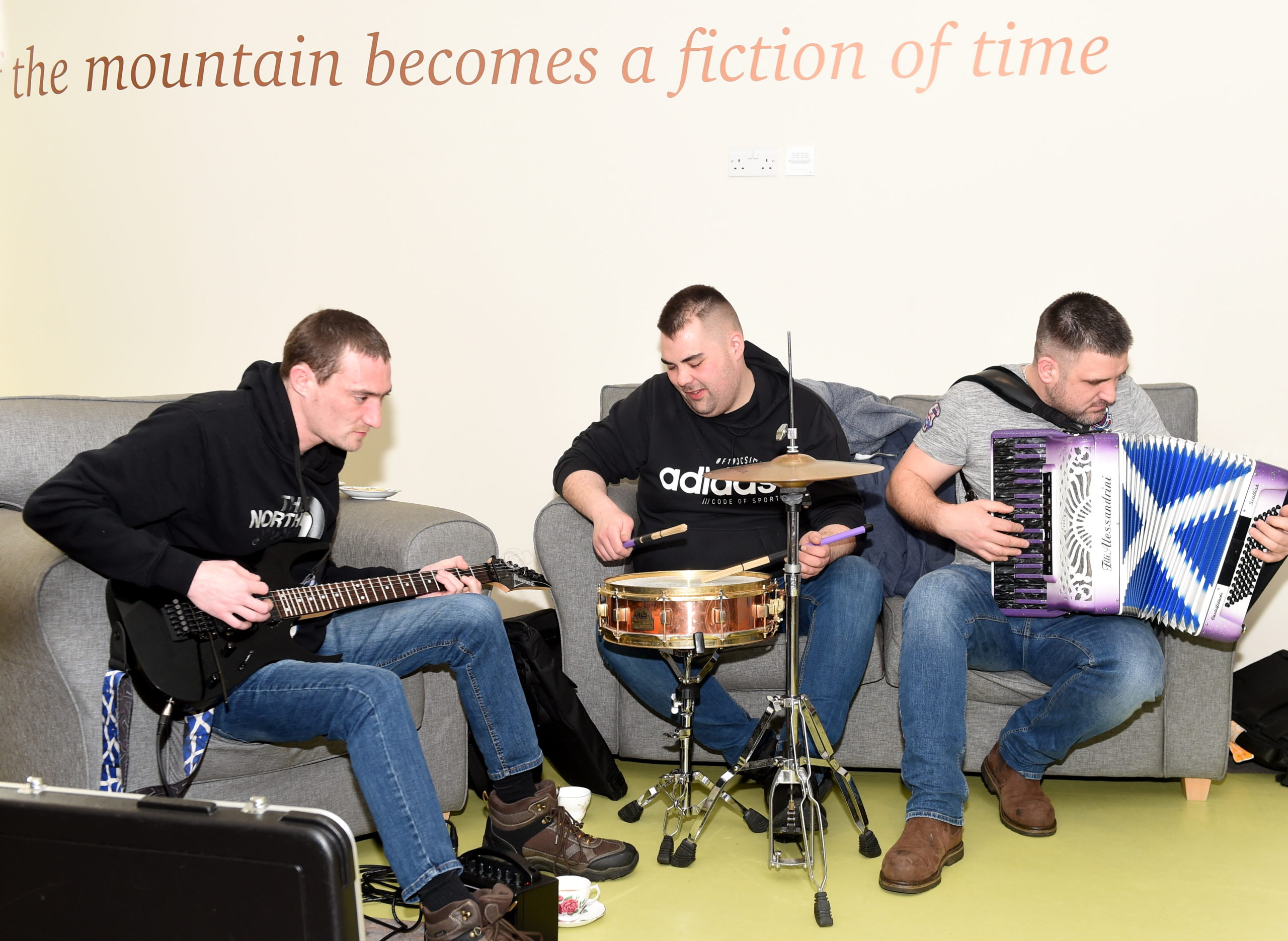 And after watching the band perform, Rory said he really enjoyed the music and that he was a big fan of their music.
Linda Lawton of Highland Hospice said: "It's just great. Everybody has been up singing and dancing and enjoying the toe-tapping music.
"It's made it a great Friday afternoon for the staff and patients."