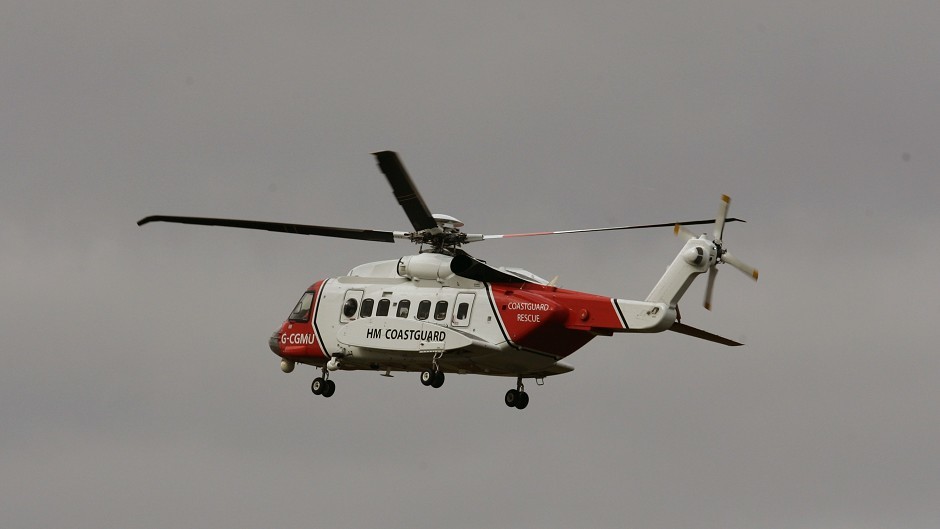 Two visitors to one of Scotland's most spectacular Highland waterfalls had a lucky escape at the weekend after going into the water.
A full-scale emergency response was sparked after a 21-year-old unidentified woman entered the water below Plodda Falls, near Tomich in the Beauly area on Saturday afternoon, and got into difficulties in the strong current.
It is understood the woman went into the water voluntarily, and without intent to self-harm.
A 50-year-old man went in to the water to help her and the two got washed downstream to the opposite bank.
Meanwhile, a third member of the party called emergency services.
Police arrived on the scene shortly before 3pm, and fire appliances were summoned from Drumnadrochit and Cannich.
The fire service also supplied boat teams from Inverness and Fort William.
The search and rescue helicopter was dispatched from Inverness, but was stood down after hearing that the two people had made it out of the water.
The incident took a twist an hour later when the Inverness search and rescue helicopter was scrambled again after reports that the two people were missing once more.
This turned out to be a false alarm and the helicopter was stood down.
The young woman was subsequently taken to Raigmore hospital as a precaution.
A Police Scotland spokeswoman said: "Around 2.50pm on Saturday, February 15 police received a report of a 21-year-old woman and a 50-year-old man in the river at the Plodda Falls, near Beauly.
"Following an extensive search by emergency services partners, both were traced safe. They were checked over by paramedics and the woman was taken to Raigmore Hospital as a precaution."
The 150ft Plodda Falls are some three miles from Tomich, near Glen Affric, and a popular tourist attractions. They are on a tributary to a river which joins with the River Affric to form the River Glass, and since 2009 have had a viewing platform at the top.
Meanwhile, in the Outer Hebrides, a woman was rescued during Storm Dennis after falling on a Lewis beach.
The alarm was raised at 11.05am on Saturday after the middle-aged woman suffered injuries at Shawbost on the west side of the island.
Coastguard rescue teams from Ness, Bragar and Breasclete were sent to the scene and placed the woman into the care of ambulance medics.
Her condition is unknown.
Braighe Causeway near Stornoway was closed for more than four hours due to the huge waves, reopening shortly after 2.30pm on Saturday.