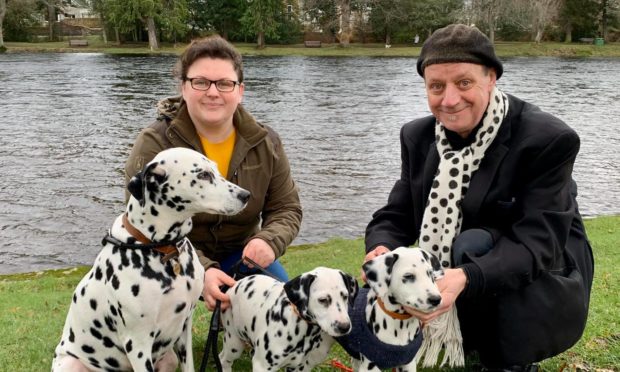 An Inverness busker has found a new companion just weeks after his beloved pet dog died.
John Casey, a prominent busker at Inverness's Victorian Market, was left heartbroken after his 11-year-old Dalmatian, Emily, died following a sudden illness.
Shoppers and traders alike at the prominent Inverness outlet were left devastated by the news and the loss of  an animal who had become an almost permanent fixture.
In order to provide relief to their "wonderful resident busker", the market launched an appeal online to help find him a new friend.
Now, just four weeks later, Mr Casey has been gifted a 10-week-old Dalmatian puppy named Moby.
Taking to social media to share the good news, the Victorian Market thanked the public for their support.
A spokeswoman said: "A huge thank you to all of you who liked, loved and shared our story and appeal for John Casey.
"The most wonderful person got in touch with us this week and has gifted John a 10-week-old Dalmatian puppy."