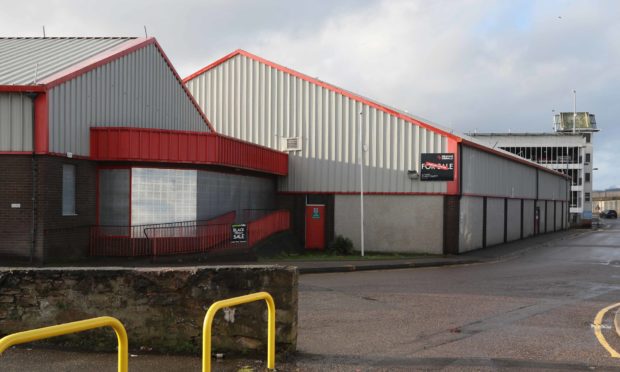 Network Rail is on the brink of securing the purchase of the former Royal Mail sorting office in Inverness – opening up the possibility of a massive public transport core in the city centre.
The move, if finalised, would bring enormous opportunities to the city, according to business chiefs.
A Network Rail spokesman last night confirmed to The Press and Journal they are behind a bid to purchase the massive building on Strothers Lane from Royal Mail.
He added: "We are in discussions regarding acquiring the property, but have not yet purchased the building."
The multi-million pound deal could reap huge rewards for travellers and businesses, according to Fraser Grieve, regional director of the Scottish Council for Development and Industry.
He said:"This is an important central site in Inverness. There is of course a huge opportunity to redevelop this site, whoever it is.
"I hope that whenever the sale goes through that the development plans are to benefit the customers in Inverness, the Highlands and wider afield."
The site has long been earmarked as the ideal location for an enhanced public transport hub, providing improved links between the railway and bus stations.
Mrr Grieve said any offer made for the site represented a "positive step" forwards, adding: "This is an opportunity to do something special with it."
Inverness Central councillor Bet McAllister said she would be interested to see any plans Network Rail has for the area.
And colleague Emma Roddick added: "Any opportunity that opens up the city centre for further potential, and creating jobs, has to be looked at."
The city railway currently undergoing a £6 million revamp.
Royal Mail last year fully relocated the Inverness mail centre and delivery office to a new site in Seafield Road in the spring.
This will provide more than double the amount of operational indoor floor space, which is expected to include new sorting automation in the future. It will also include enough space for its red fleet, customer and staff parking.
The move represents an investment of £6.6million by the company.
Royal Mail expects that housing growth in Inverness will mean it will have many new addresses to serve in the coming years.