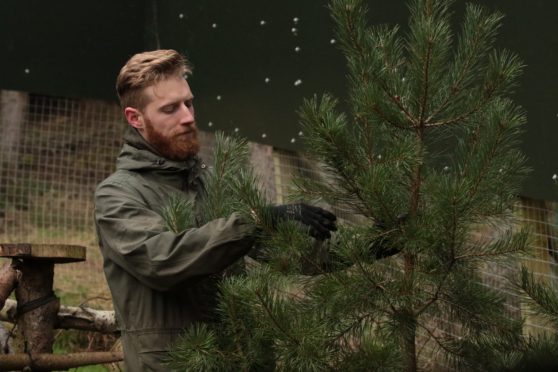 Two wildcats at Aigas field centre, near Beauly, have been treated to a new enclosure to help them along the way this breeding season.
Aigas runs a wildlife conservation and breeding programme, funded by donations from the public, with the aim of reintroducing wildcats into parts of the Highlands in 2022.
Brora and Fergus are a breeding pair, and have taken so well to their new enclosure that staff naturalist Ben Jones says he's quietly confident there will be kittens by early May.
The new enclosure is higher than the old one, at around 20ft, and offers plenty of scope for exploration.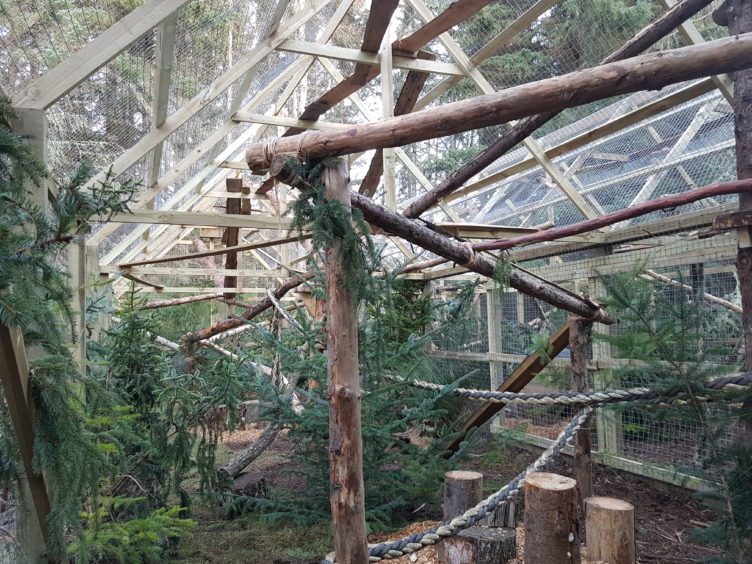 Mr Jones said: "Wild cats are woodland animals and brilliant climbers, so they are enjoying being able to hide away at this height.
"They are able now to see right down the strath, and we notice they often gaze at the horses in the field.
"We've designed the enclosure on several planes, never giving them a dead end, and always presenting them with multiple options where they can go.
"This enrichment is good for their mental health."
The enclosure has also been designed so it can be easily separated down the middle in order to separate Fergus from the kittens if necessary.
Mr Jones said: "They wouldn't interact in the wild and female wildcats can be very intimidating to males if they have kittens, and might attack."
Locally sourced timber and heavy mesh have been used to create the enclosure, with more local timber and vegetation used inside to create interest and cavities for the notoriously shy animals.
Another innovation is the introduction of stretches of heavy marine rope.
Mr Jones said: "It sways in the wind and, if we tie food onto it, it makes the cats engage lots of muscles. It doesn't make it easy for them.
"Another new feature is a pond. This is something kittens would encounter in the wild."
The new enclosure is also connected to the existing ones with corridors, some above ground, controlled through a series of gates and shutters.
Aigas currently has two breeding pairs of wildcats, an older pair and two singles.
All the wildcats can be 'adopted' by contacting Aigas Field Centre directly or through the Aigas Trust Just Giving page.
Mr Jones said: "I love seeing the cats in the new enclosure. They use every part of it.
"Even in this soaking weather they're not deterred. Tthey've got plenty of space to hide and get away from the wet ground."