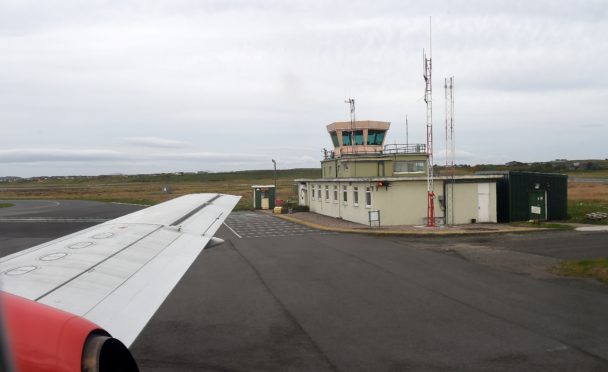 Airport operator Hial has won a legal battle over ownership of land at Stornoway airport.
The Court of Session in Edinburgh, presided over by Lord Carloway, found that the land was compulsorily acquired by the Air Ministry for the war effort in the 1940s, and all of the associated crofting rights were dissolved at that point.
Melbost and Branahuie crofters claimed legal rights over 250 acres of ground at the airfield, but Hial wants to sell part of the land to a housing developer.
Last year, the Scottish Land Court ruled that the aerodrome belonged to the crofters, claiming it was not compulsorily purchased for military use during the Second World War, but the Court of Session overturned that decision.
The crofters argued that the land was given over to the war effort, and different government agencies occupied the site without acquiring legal title or ownership.
However, Lord Carloway's judgement said the crofters had already received compensation for giving up the crofting rights.
After the war, when the airport was returned to civilian use, the government created the Stornoway Trust in 1946, backdated to 1941.
Lord Carloway said this was 'strongly indicative' of compulsory action which wiped away all rights in the land.
He added the court's notes of the time described the compulsory takeover process.
Hial said the decision confirmed the airport was free of crofting rights and it will now proceed with its plans.