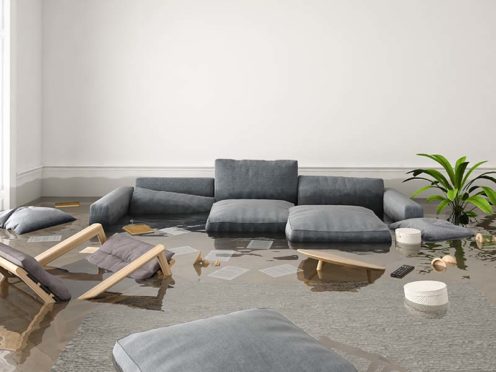 The Leader Legal Forum brought to you by local independent solicitors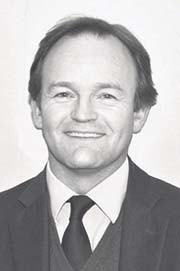 The news in recent months has highlighted just how devastating flooding can be to home owners and businesses.
With a climate emergency now declared in Scotland, there is an increased awareness of the need to mitigate flood risk and make communities more resilient to the environmental challenges that lie ahead.
This article covers some considerations for home owners and businesses to help protect their interests from flooding, as well as looking at current law and policy on flood risk management in Scotland.
As part of purchasing a property, it is important that the seller confirms as part of the purchase contract (or "missives") that the property has not been subject to any flooding and that they are not aware of any flooding issues in the past.
It is also prudent to ask the seller's solicitor to provide an environmental report which covers a flood risk analysis for the property.
The Scottish Environment Protection Agency (SEPA) provides a series of online flood maps which help identify how likely a location is to flood from rivers, surface waters and the sea.
If a home is subject to flood risk then obtaining insurance cover can be problematic. In such circumstances it may worth contacting the re-insurance scheme, Flood Re, for support and whose aim is to make flood cover more affordable and available as part of home insurance.
Home owners and businesses can also subscribe to SEPA's flood line which provides daily advance warnings and notifications of flood forecasts.
The Flood Risk Management (Scotland) Act 2009 was introduced to implement modern and sustainable solutions to flooding in Scotland against the context of the increasing risks posed by climate change.
Various government and statutory bodies including Scottish Ministers, SEPA, local authorities, Scottish Water and the Scottish Flood Forecasting Service have different roles to play in carrying out flood risk related functions.
Scotland has been divided into 14 local plan districts based on river catchments, and for each district there is a flood risk management plan. A catchment-based approach is central to tackling flood risk in a sustainable way.
In addition, Scotland's planning system is required to promote: flood avoidance (including safeguarding flood storage and locating development away from functional flood plains and areas of risk), flood reduction (including carrying out natural and structural flood management measures), using sustainable drainage systems (or SuDS) and a precautionary approach to flood risk.
Developers may increasingly be required by a local authority as part of any planning application to produce a flood risk assessment and/or a drainage impact assessment so that the local authority can more clearly understand the environmental risks and impacts of a new development.
Linking in with the Scottish Government's forestry strategy there is likely to be an increase in woodland creation throughout river catchments across Scotland to help slow down the flow of water rather than simply relying on engineered flood protection schemes around towns and cities where these exist.
Similarly the Scottish Government has recognised the importance of restoring peatlands not just for the crucial role they play in locking-up carbon but also for the important role peatlands can play in attenuating water. Another natural approach to flood management has been the return of the Eurasian beaver to Scotland, with the important'keystone' role this now protected species plays in the water environment.
James Whittle is a partner at R&R Urquhart LLP.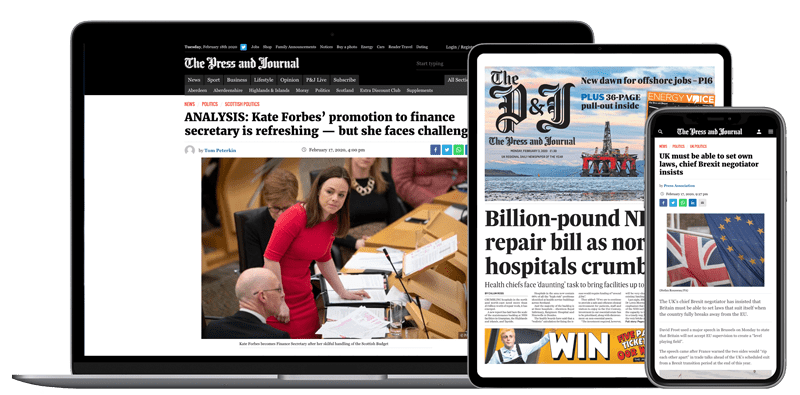 Help support quality local journalism … become a digital subscriber to The Press and Journal
For as little as £5.99 a month you can access all of our content, including Premium articles.
Subscribe