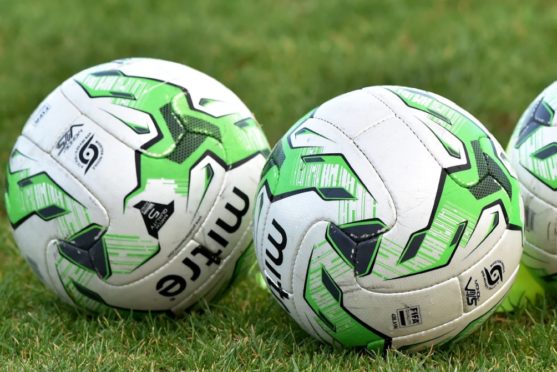 A Highland League footballer is currently in a 14-day lockdown with his family.
Scott Graham, who plies his trade with Clachnacuddin FC, was sent home from work on Monday by bosses at Cairngorm Windows in a bid to best protect their workforce.
The Highland League veteran, who has had spells at Nairn County, Brora Rangers, Forres Mechanics, Rothes, Strathspey Thistle and Buckie Thistle, is currently self-isolating with his wife and young son at their home in Drumnadrochit.
Mr Graham said: "My wee fella Seamus was sent home from nursery on Monday with the flu and my wife Angie has bad asthma so that was the start of it.
"I'm not showing any symptoms and actually feeling quite fine but I thought it best to let my work know and they just sent me home.
"They told me to stay away for two weeks.
"They have been great. I was kind of half dismissing it but they kind of forced the issue but rightly so as they are following all the guidelines and looking out for all their employees.
"It has been pretty boring but we are just trying to keep the wee man entertained. We managed to pick up some books, pens and paper and all that sort of stuff for him but the longer it goes on I think I might be investing in a PlayStation or something.
"With the football being off that doesn't help as there is nothing on TV."
The striker, who originally hails from Kyleakin on Skye, has said it is a bizarre time to be a footballer with no football in March.
He added: "It's different. I have obviously had hard spells where I have been injured and it is hard then as you envy the boys who are still playing but this is just weird.
"It's not like you can enjoy it, as before when it is cancelled you can go out and enjoy it but this is just a bit of a scary time really.
"It's all about really just protecting the family, looking out for each other and prevent the spread of this virus.
"We are just trying to stay away from people because they say you can pass it on. I am quite fit and healthy but yeah, just don't want to be passing anything on."
Government guidelines suggest that if anybody in the household is displaying symptoms, the whole family should self-isolate for 14 days to curb the spread of the virus.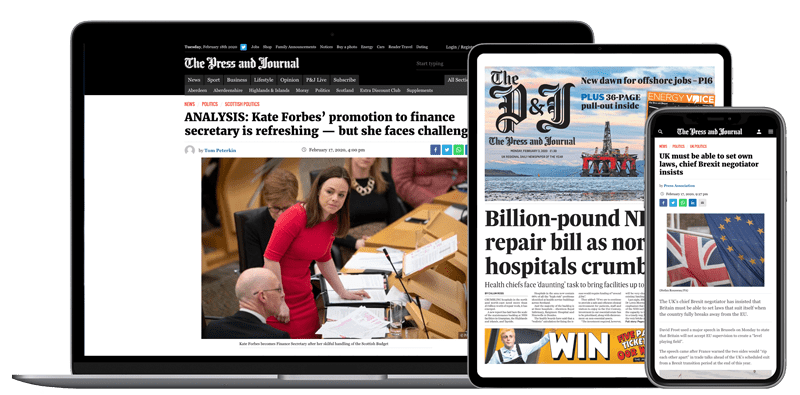 Help support quality local journalism … become a digital subscriber to The Press and Journal
For as little as £5.99 a month you can access all of our content, including Premium articles.
Subscribe