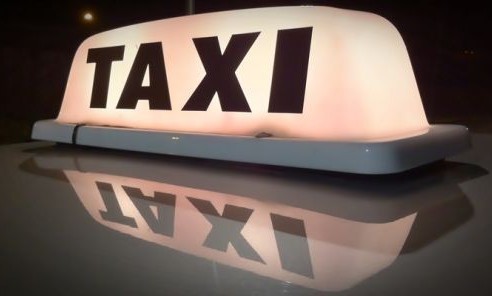 A row has erupted amid claims there is a lack of clarity in guidelines for taxi drivers in the north and north-east.
With firms interpreting the guidelines differently, some have ceased to trade completely while others are continuing.
Seeing members of the public using taxis prompted an angry response from one P&J reader, J.Lawrence of Elgin, who wrote: "Why are taxis still sitting or ranks, picking up random passengers and astonishingly, allowing them to sit in the front passenger seat. Are people ignorant, selfish, stupid or a combination of the three?"
Inverness taxi driver Andrew MacDonald has taken his cars off the road and says it is ridiculous to suggest social distancing can be maintained other than in black cabs with partitions between driver and passengers.
He said: "Taxis in Highland are, primarily, ordinary saloon cars and minibuses plated by Highland Council.
"I've mothballed by two businesses with lots of supportive comments from the public.
"It is irresponsible for taxis still to be operating."
A spokeswoman from Highland Council said the council's understanding comes from Part 3 of Schedule 1 of The Health Protection (Coronavirus() (Restrictions) (Scotland) Regulations 2020 stating that taxis are a service that can continue to work, subject to  drivers ensuring social distancing of 6ft, apart from when carrying two members of the same household or a carer and patient.
In Aberdeen, the city council says it is up to the individual self-employed taxi driver or taxi firm to ensure they are complying with the government's guidance.
Russell McLeod,  director of Rainbow City Taxis in Aberdeen, said he could understand people's concerns about taxis continuing to operate.
"We're running with no more than one-third of our fleet," he said.
"All of the drivers are allowed to do what they think is best for them, and some have chosen to continue.
"They are all reminded they should sanitise their taxi after each job and it's their prerogative if they work or not.
"Most of our journeys are for trips to the supermarket or pharmacy, and we've been taking a lot of health workers to their places of employment, whether that's ARI or a care home.
"It's up to the individual passenger for what their reason for travelling is."
A Scottish Government spokeswoman pointed out the range of guidance material on its website, applicable to both businesses and individuals.
She said: "Travel is permitted where essential, and undertaken in a way that is fully consistent with social distancing requirements.
"We urge all businesses to take a precautionary approach and close unless essential."
Meanwhile Police Scotland, whose job it to enforce the regulations, said it was not taking a position on the situation.
A spokeswoman said: "Any restrictions on taxi travel and the parameters of what is considered essential travel are for the Scottish Government to determine and provide."