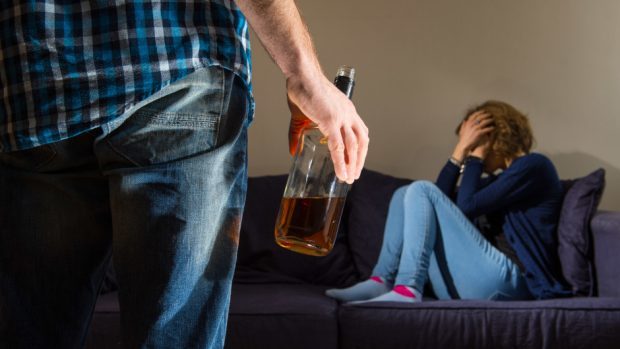 North and north-east domestic abuse and sexual violence organisations have been putting measures in place to make it as easy as possible for victims to get in touch under lock-down.
They have been extending their hours, enabling work from home arrangements for their staff, boosting their online and social media presence and putting more contact options, like texting, in place for victims.
Groups are also undertaking promotional work to reassure communities that specialised services are adapting and still available during the crisis.
The Rape and Sexual Abuse Service Highland (Rasash) supports survivors of rape, sexual violence and childhood sexual abuse.
Manager Gwen Harrison said that, from Friday, Rasash is pausing its ongoing support service but extending its support line hours – on 03330 066 909 – introducing a new text number – 07451 288080 – from next week and continuing to take referrals.
In the rural Highlands, Lorraine Redditt of Lochaber Women's Aid – which can be contacted on 01397 705734 – said her staff are all working from home and providing email, telephone and text support.
She said: "We're not noticing any change yet, but we anticipate anxiety levels will increase, and there could be an influx of referrals once the crisis is over."
Emma Fraser of Caithness and Sutherland Women's Aid -0345 408 0151 – said her team has quickly adapted their service after stopping face-to-face support.
She said: "The worrying reality is that home is not a safe place for everyone.
"We want to raise awareness that our helpline is running as usual and we're updating our website with advice.
"And while we have stopped face-to-face contact we have quickly found new ways of working to ensure we can continue to reach those in need of our service.
"We're still accepting new referrals and as time goes on and pressures increase, the need may increase."
Grampian Women's Aid manager Aileen Forbes said: "We're not taking any face-to-face appointments where possible – though if we have to then we do, but we're taking government advice.
"Our support is online and by text message. We're still taking referrals for all services and taking referrals for refuge.
"We're very concerned for what the future holds but very much aware that we can provide help and support."
The organisations haven't yet experienced the surge in contacts predicted under the pressures of lock-down, but say this may come later.
They say it's hard to call what might be happening in homes where women are living 24/7 with their abusers.
Some say the women, often used to isolation by coercive-controlling partners, are just carrying on as normal, while others anticipate new referrals could flock in after lock-down is lifted.
Scottish Women's Aid has experienced a 20% decrease in contacts since lock-down, although traffic to its website is steady, a spokeswoman said.
She added: "We can't say why the drop in people reaching out would be and we will likely get a better picture once we know if local groups are seeing any change in demand for their services."
Elaine Featherstone, manager of Women's Aid, Inverness – whose number is 01463 220719 – said: "It could be quiet for the next few weeks.
"Often it can be more dangerous to do something, to disrupt the situation.
"If you intervene without planning, it's risky, as there could be retaliation."