Watch as Inverness welder turns flashdance phenomenon in online video
An Inverness fabricator welder has taken the internet by storm with his indoor performance of Flashdance the movie.
Spreading a bit of joy during the coronavirus lockdown, Darren McMillan has transformed into a Scottish Alex Owens to reenact scenes from the 1983 classic.
The video begins with the 29-year-old wrapping his feet with sports tape to the sound of Michael Sembello's Maniac hit.
Bending, stretching and flexing, he works up a sweat in his living room in a tight-fitting leotard.
Bewildered to what is going on, Hula the boxer dog, shows a look of confusion on her face.
The performance was filmed by Megan McMillan, Darren's wife. She said: "We are making the most of our lockdown time together.
"Darren was furloughed and I'm a self-employed massage therapist so without work just now we have been filling our days doing jobs around the house and garden.
"My husband loves a sing and dance and performed in Footloose and Shrek the musical in Eden Court. He also starred in Harvey and the panto at the Florians theatre last year."
The video replicating the original would not be complete without Darren being splashed with water in the back garden.
Finishing things off, he opens up a letter to find out that not only the dance is back on but the coronavirus lockdown is over.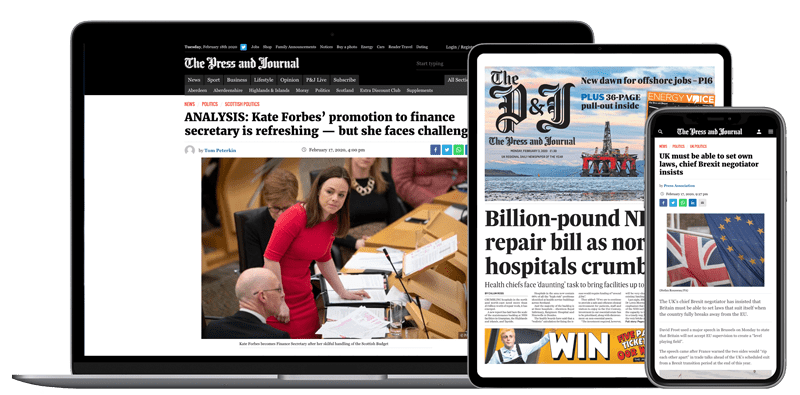 Help support quality local journalism … become a digital subscriber to The Press and Journal
For as little as £5.99 a month you can access all of our content, including Premium articles.
Subscribe