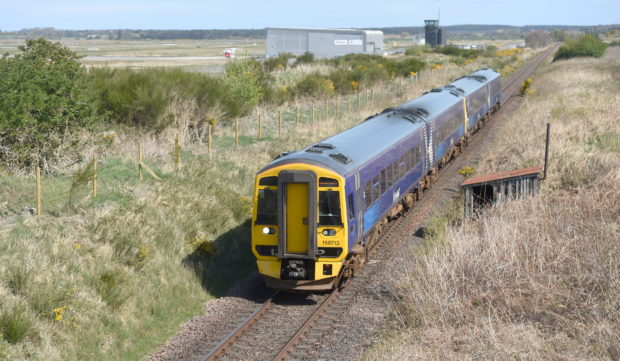 Plans for a single-platform train station at Inverness airport have been approved – with more plans under way to make it a double platform station.
South planning committee chairman councillor Jimmy Gray met with officials to make the decision under the council's crisis procedures around planning applications.
After more than a decade on the drawing board, the original single-platform proposals put forward by transport partnership Hitrans for a £5 million station won planning permission in 2017, but that permission was about to expire and has now been renewed.
Transport chiefs have also started to draw up plans, not yet revealed, to expand the station with a double platform, making it more flexible.
Network Rail says the double platform plans will be submitted to planning as an amendment later this year.
A Network Rail spokesman said: "We are currently developing designs for a two-platform station at Dalcross which will be submitted to the council later in the year.
"In the meantime, the current one-platform application is continuing to progress through the planning process."
Plans include a 150-space car park, with 50 spaces for station users and 100 for airport users, the latter potentially funded by airport authority Hial.
Planners are recommending new bus stops with shelters be provided on the airport link road, along with secure cycle parking.
Highland Council will own the car park, with its running and maintenance carried out by Hial.
Locally the proposals have been welcomed, but Ardersier and Petty community council has raised concerns about the closure of Petty level crossing, an integral part of the plans, fearing the impact the closure will have on nearby residents and farmers.
Network Rail says the Petty level crossing needs to be closed completely for performance and safety reasons linked with the operation of the new station, and its closure should be a pre-condition to the safe construction and operation of the future station.
The Woodend crossing, closer to the new station, will be kept as it is deemed safer in terms of train speeds.
Transport body Hitrans says it has committed £50,000 to improving access at Woodend to non-motorised users heading to and from the airport and Tornagrain.
The Dalcross footway/cycle route next to the airport link road should also be improved at an early stage, Highland Council officials say, as it doesn't meet current standards for active travel.
A Transport Scotland spokeswoman said: "The Aberdeen to Inverness rail improvement project is delivering the infrastructure to facilitate a new station at Dalcross, which is being progressed by Network Rail on behalf of Scottish Ministers.
"The second platform, which will provide additional passenger and freight capacity, will be funded by the Scottish Government."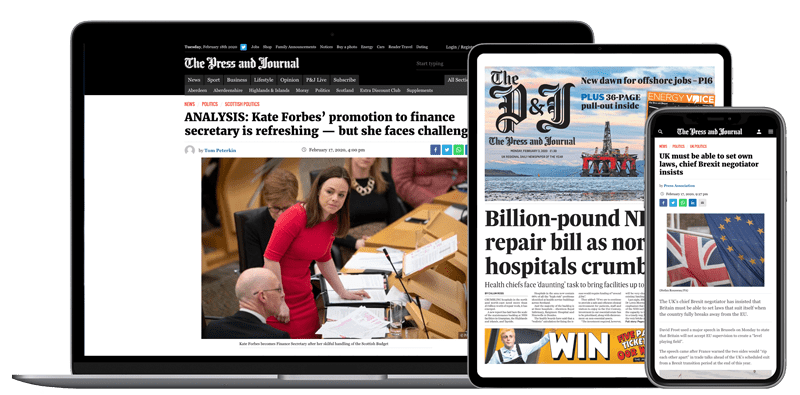 Help support quality local journalism … become a digital subscriber to The Press and Journal
For as little as £5.99 a month you can access all of our content, including Premium articles.
Subscribe