WATCH: Ride along the Highland Main Line with a train driver's view
It is a journey countless people have experienced, but only a few have the chance to ride in the front seat – until now that is.
Train enthusiasts and daily commuters have been given the opportunity to experience the journey departing Inverness and arriving at Edinburgh from a driver's perspective after a camera was installed into the cab of the London North Eastern Railway (LNER) Highland Chieftain service.
The Azuma train glides through the Highlands stopping off at numerous stations along the way including Aviemore and Kingussie before rolling through the central belt and into Edinburgh Waverley.
The seven-minute long journey, that has been sped up, was released as part of a special series on the LNER YouTube channel after being voted for by social media users.
It is the first time the films have been shared in their entirety and it is hoped they will encourage people to stay at home during the ongoing coronavirus lockdown.
Other routes featured include London King's Cross to Leeds, Leeds to Harrogate, Edinburgh to Newcastle and Edinburgh to London King's Cross.
VIDEO: Retiring LNER Inter-City fleet rolls into Aberdeen for one last time
In December last year Inverness and Aberdeen waved goodbye to the LNER Inter-City 125 HST fleet as part of the Let's Go Round Again project.
Painted in the original yellow and blue British Rail livery, 43206 and 43312 power cars chugged along through the same route.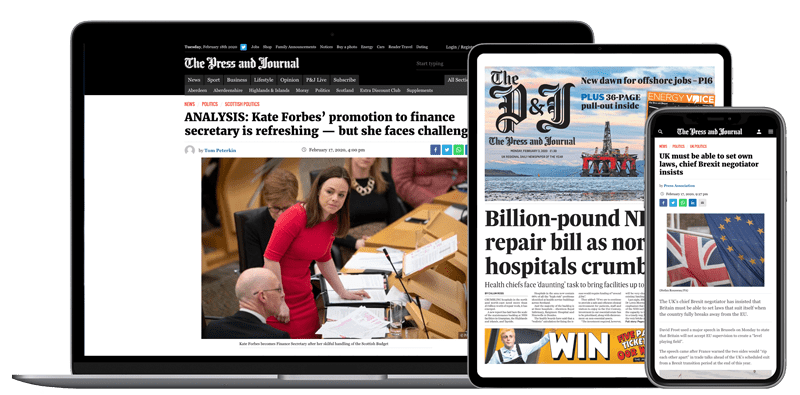 Help support quality local journalism … become a digital subscriber to The Press and Journal
For as little as £5.99 a month you can access all of our content, including Premium articles.
Subscribe