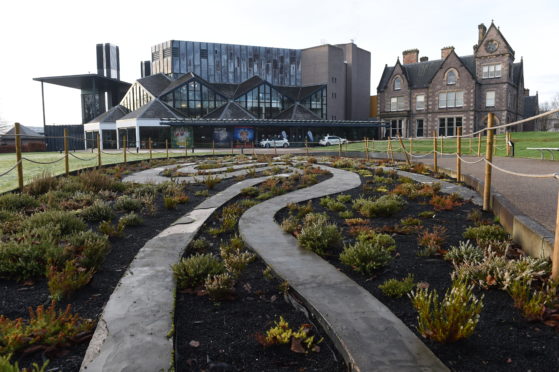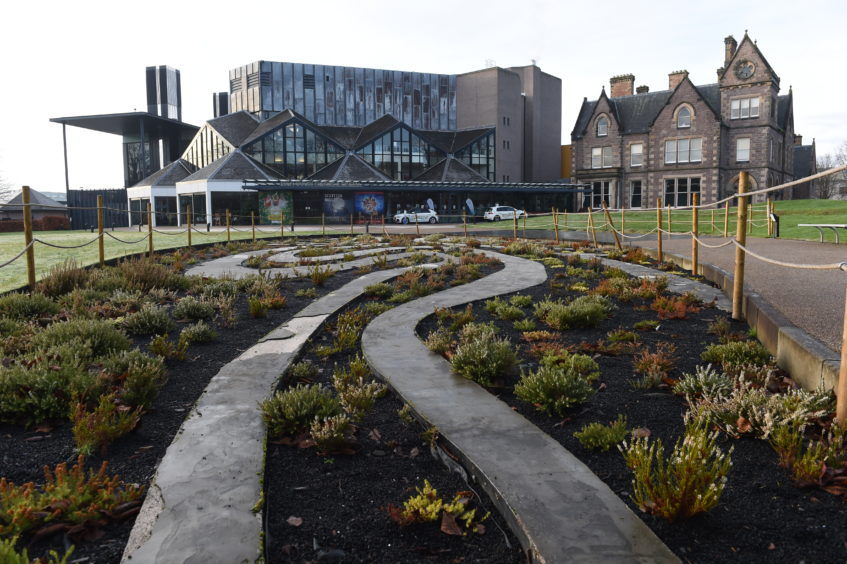 Eden Court has unveiled plans to extend its activities into its grounds and car park.
It hopes to use the additional space for outdoor events and wants the entire site to be licensed for the drinking of alcohol.
The Inverness arts complex will have its case considered by members of the Highland Licensing Board on Tuesday.
Eden Court hosts two theatres, two cinemas, education/dance studios, bars, a café and restaurant and meeting rooms in grounds overlooking the River Ness.
Only parts of those extensive grounds are covered by its existing licence, with other areas operating under occasional licenses.
Bosses now want to rationalise this by covering the entire area under the licensing footprint, including its 75 space car park.
The idea would be to enable Christmas markets, trade fairs, summer shows and exhibitions to take place.
Licensing officers say they are confident that Eden Court "strongly respects their social responsibility to neighbouring property to ensure neighbours are not unduly disturbed".
For the past two years, Eden Court has held a free summer festival outside in conjunction with Feis Rois, known as Under Canvas.
A performance area was created at the front of the grounds, with shows from more than 150 Gaelic and traditional musicians running over a seven-week period.
The pop-up venue proved popular, attracting more than 25,000 people last year.
Eden Court is currently closed until at least Monday, June 1, but as far as Under Canvas is concerned, the plan is to move it to later in the year, Eden Court chief executive James Mackenzie-Blackman recently confirmed.
Eden Court has also applied to the licensing board to have its on-sales hours changed to start at 11am on a Sunday, instead of noon, bringing it into line with the rest of the week.
The licensing board will discuss the case on Tuesday, with licensing committee chairman Andrew Jarvie and an official in the council chamber and the remaining members joining in remotely.
The meeting will not be public, something Mr Jarvie said frustrates him.
He said: "I've been trying to get it webcast, but apparently it's not possible.
"I'm looking into ways of recording and uploading it in the future."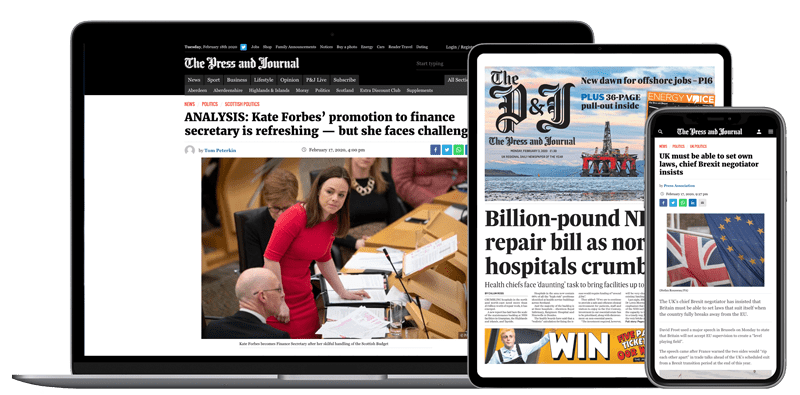 Help support quality local journalism … become a digital subscriber to The Press and Journal
For as little as £5.99 a month you can access all of our content, including Premium articles.
Subscribe