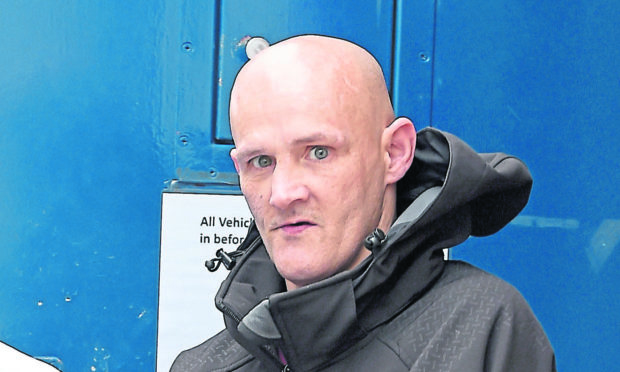 A 48-year-old Inverness man is believed to have become the first in Scotland to be jailed for endangering police lives by coughing at two officers.
Iain Lindsay previously admitted assaulting the two constables by coughing in their faces to the danger of their lives.
The incident happened on April 16 at Burnett Road Police Station after Lindsay was arrested in connection with another matter.
Fiscal depute David Morton told Inverness Sheriff Court: "Whilst being 'booked in' at the police station charge bar, he was flanked by two officers – one on either side of him – as per usual practice.
"During the course of the booking in process, Lindsay turned torwards one police constable and coughed once in his face. He then immediately turned to the other constable and coughed once in his face.
"Although he was not displaying any Covid-19 related symptoms – particularly in the present climate – this caused both the officers, and those with whom the live, significant alarm and distress."
Sheriff Sara Matheson jailed Lindsay, listed in court papers as a prisoner at Inverness, for four months.
A Crown Office spokesman said that Lindsay was one of around 300 people in the country to be charged with offences of coughing or spitting at police.
Lindsay's defence solicitor, Graham Mann, said he understood that although there were a lot of cases pending, his client was the first to be sentenced.
He said his client was drunk but took responsbility for his "unacceptable behaviour".
He added: "He does not have Covid-19 and the police involved have not had symptoms."
Follow below for the key coronavirus updates: