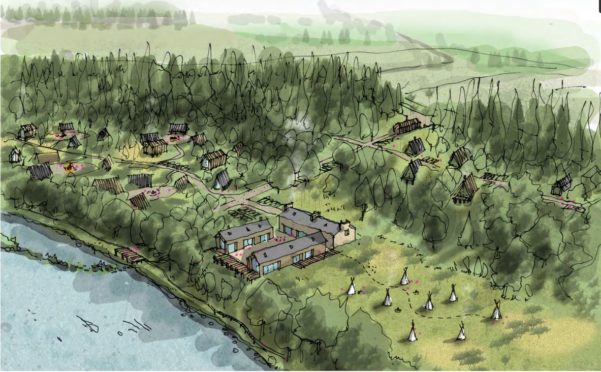 A glamping field and up to 50 wood cabins and a courtyard with café and wash house are part of Dame Ann Gloag's plans for her Highland hideaway.
The holiday development at Beaufort Castle estate, near Beauly, has taken a step forward with a planning in principle application now before the Highland Council.
The Stagecoach billionaire wants to build the cabins – with up to three bedrooms in each – on the banks of the River Beauly in woodland at the Ballindoun end of her estate.
A field is being earmarked for glamping.
Beaufort Highland Lodges would also have buildings arranged around a courtyard housing a café, retail admin and a camping wash house.
Architects 3DReid say the site aims to incorporate the qualities set out in the Scottish Government's Designing Places policy, with distinctive, adaptable, safe and resource-efficient architecture.
3DReid says the communal buildings 'aim to strike a balance between vernacular forms and modern clean minimal detailing.'
The lodges are 'looser, more creative structures which would respond directly to the colour, shadow and sculptural forms created by the living woodland'.
They would be arranged in clusters around fire pits, and in such a way as to minimise overlooking,
The plans include a riverside footpath and shuttle bus drop-off zone.
3DReid says the layout recognises the presence of badgers and otters, and say they will use a cleared area of woodland in the centre of the site as much as possible, retaining existing stands of trees and preserving wildlife corridors.
Trees and shrubs would be plants between the cabins to for an 'attractive and naturalised setting' and connect with the woodland round about.
Consultants Treeline Forestry Limited of Inverness has assessed the site and recommended a compensatory planting scheme and woodland management plan for the site and its surroundings.
Access for vehicles will come from the passing A833 via a new junction, with plans to extend an existing cycle path from the A862 to the north of the site past the development.
Agents Savills say the development will address unmet demand for visitor accommodation in the area and generate economic benefits locally.
They held a public consultation in Kiltarlity last September and say that the planning in principle application involves multiple specialist consultants to consider not only the commercial requirements, 'but also the site's sensitivities and the ideas of local people.'
Gloag Investments has in the past unsuccessfully attempted turn 400 acres of the Beauly estate into a golf and country club.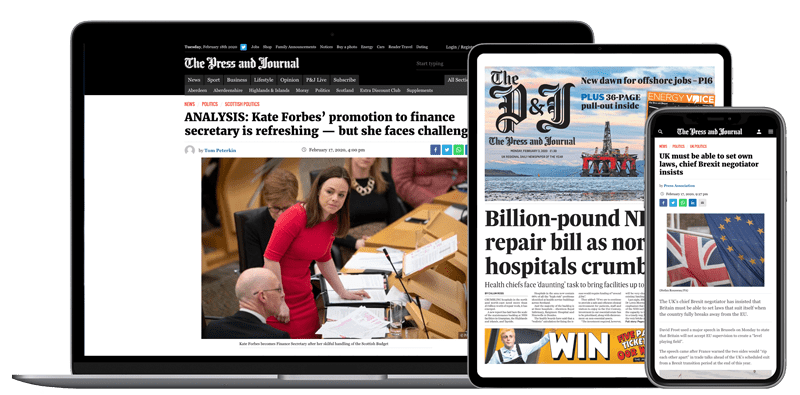 Help support quality local journalism … become a digital subscriber to The Press and Journal
For as little as £5.99 a month you can access all of our content, including Premium articles.
Subscribe