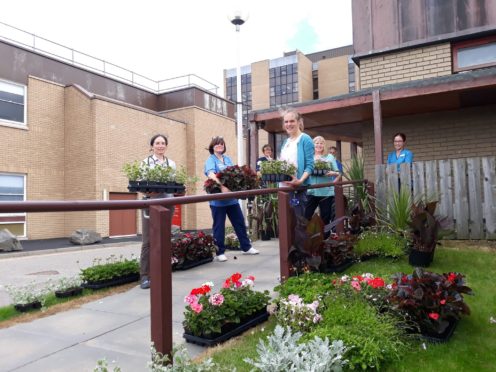 The grounds of Raigmore Hospital are in full bloom following a generous donation of plants from Inverness Botanic Gardens.
The Inverness attraction on Bught lane has remained closed to admissions in response to the pandemic.
During the two month lockdown, the garden's band of dedicated staff have been continuing to work hard in maintaining the grounds for visitors to enjoy once measured are eased.
In an effort to breathe new life into the grounds outside Raigmore Hospital's Renal Unit and lift the spirits of staff and patients alike, the staff have kindly donated a variety of plants.
Inverness Botanic Gardens and Nursery Manager Ewan Mackintosh said: "We would usually be in the midst of a busy time of year for the gardens, with lots of new spring plants bringing exciting colour for all our visitors.
"Although we were able to cancel most of our planned deliveries, it was too late to do this for a small number of orders. This opportunity means that the plants will still bring benefit to others as they brighten the days of both patients and staff at the hospital during this unusual time."
Their generosity has now attracted praise from staff and patients alike.
Adam Antium, a clinical director at NHS Highland, is a huge fan of the gardens.
He thanked them for their "wonderful" efforts.
He said: "You have made the place look wonderful, and the therapeutic power of plants cannot be underestimated.
"When this pandemic is over, I'd like to look at bringing NHS Highland and the GROW project to see if we can forge closer links."
Their donation is one in a number of generous projects being undertaken by the team to support the needs of the local community.
Inverness Botanic Gardens have teamed up with Highland food wholesaler Swanson to supply 'home grown' salad and vegetables for inclusion in veg boxes available for delivery across the city.
The project is part of their efforts of finding new ways to ensure locally grown produce from the GROW project is put to good use in the community.
Any money generated from the salad and veg will be reinvested in supporting the GROW Project.
Katherine Sutton, Interim chief operating officer, said: "This was a lovely gesture. We are very much appreciative of this donation from the Botanic Gardens. The plants will bring a splash of colour to the area for all to enjoy."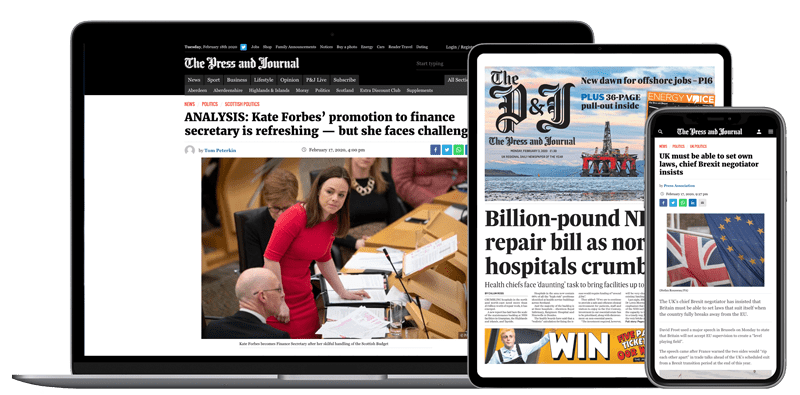 Help support quality local journalism … become a digital subscriber to The Press and Journal
For as little as £5.99 a month you can access all of our content, including Premium articles.
Subscribe