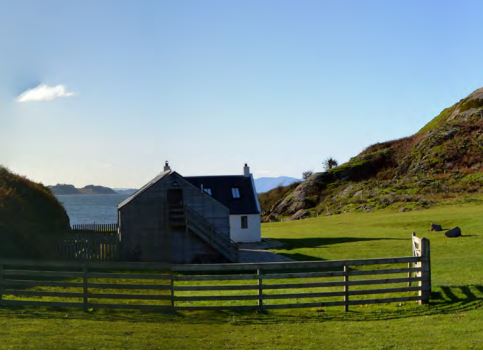 Plans by the owner of a small island in Loch Linnhe to extend a small cottage into a substantial house have been given the go-ahead by Highland councillors- with restrictions on how much can be developed there in future.
Local councillors expressed reservations about the burden of services which could fall to Highland Council if Balnagowan Island, near Cuil Bay in north Loch Linnhe, was developed beyond the three bedroom house proposed.
These could include school transport, which could run up a crippling bill for the council, the local members said.
Paul Nicoll acquired the 36 acre island in 2012, building the only habitation on the island, a one bedroom cottage described as a bothy.
The cottage will now become an annexe to a one and three quarter storey house.
Duror community council expressed concerns about 'creeping escalation' in the development of the island, views shared by local councillors Niall McLean and Andrew Baxter.
Mr McLean said he has watched development on the island and supported the owner's aspirations to care for it and restore its ecology.
He said: "But we must use the powers of Highland Council to alleviate community concerns and put controls over the future development of the island."
Mr Baxter said: "Some form of closer regulatory control involving local members will go a long way to satisfying local concerns, with the knowledge that anything more substantial would have to come back for proper planning permission."