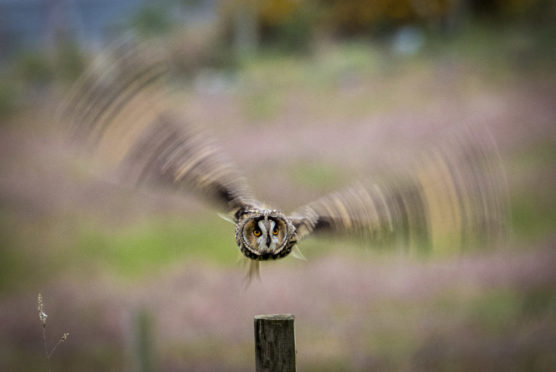 This stunning photograph shows an owl with its wings motion – like a hummingbird's.
The snap was taken using a slow shutter speed, meaning the movement of the wings has become a blur.
Amateur photographer Harald Huber has been visiting the mother owl and her four chicks near where he lives in Inverness.
He used a 1/40 shutter speed to capture the bird's wings in motion.
The 46-year-old said: "It was pure fluke, I could hear this noise in the forest and I went to see what it was.
"It was a nest with owl babies, I managed to get closer to them.
"Sometimes the mother stays there and poses for me."
Mr Huber, who works as a carpenter, first noticed the owl family a fortnight ago.
The father-of-three said: "I decided to give them peace as I don't want to disturb the babies.
"It was rather dark and I reduced the shutter speed right down to try and get something like that.
"It looks more like a hummingbird than an owl."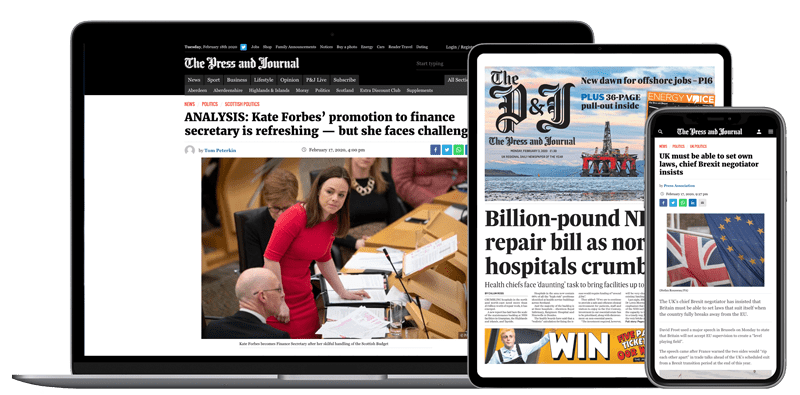 Help support quality local journalism … become a digital subscriber to The Press and Journal
For as little as £5.99 a month you can access all of our content, including Premium articles.
Subscribe