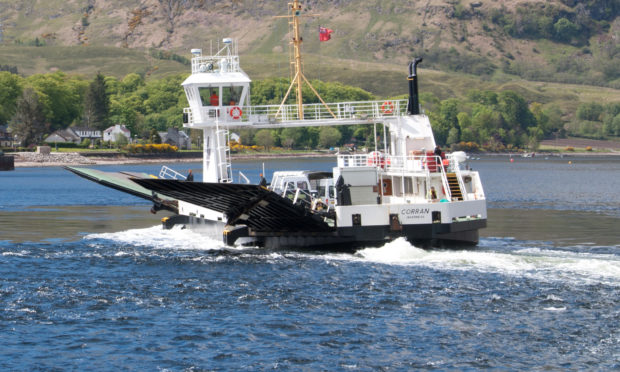 The Corran ferry service has reached a critical point where it could fail if strategic decisions are not made imminently, Highland Council officers have told Lochaber councillors.
They say the council should tell Transport Scotland it is 'interested' in a transfer of the Corran Ferry service.
In an operational update on the Corran ferry, council head of roads and transport Tracy Urry and Nicole Wallace, acting head of planning and environment, say the Corran Ferry service is now at a point where a critical decision will need to be made 'as a delay in making a strategic decision to invest or transfer the service could result in service failure'.
Matters have been coming to a head over the provision of the life-line ferry service for some years, with the need for a bigger vessel and supporting infrastructure, and  longer term, a fixed link in the form of a bridge or tunnel.
The officers say the immediate options for ongoing connections across the Corran Narrows require significant investment, starting with replacing MV Corran's ramps at £80,000 each, replacing relief vessel Maid of Glencoul's steering at £250,000 and a further £50,000 on a new ticketing system.
The options for a fixed link by bridge or tunnel could cost up to £50m.
With the council under significant budget pressure, funding support will be needed from the Scottish Government for the recovery beyond the Covid pandemic, the officials say, insisting that a larger replacement ferry is needed now, with a fixed link potentially taking up to 30 years to come on stream.
With these factors in mind, the council should explore the option of a transfer of responsibility for the service to Transport Scotland in more detail, the officers have recommended.
This would turn the ferry service over to CalMac, in the absence of any other interest in the service.
Local councillor Andrew Baxter said: "There are still many people in the area who think that is a viable option, but many councillors and quite a lot of people on the peninsula think that it's not the solution.
"The CalMac service on the west coast of Scotland isn't particularly reliable, and we've all had experience of this in this area with the Mallaig and other crossings.
"Also the way Road Equivalent Tariff is currently set up would mean that we would lose our discount books of tickets, and local people would see their fare increase substantially overnight.
"But we need to have that conversation with CalMac so we can actually finally rule it out."
Lochaber councillors will discuss the situation at their next meeting on Monday.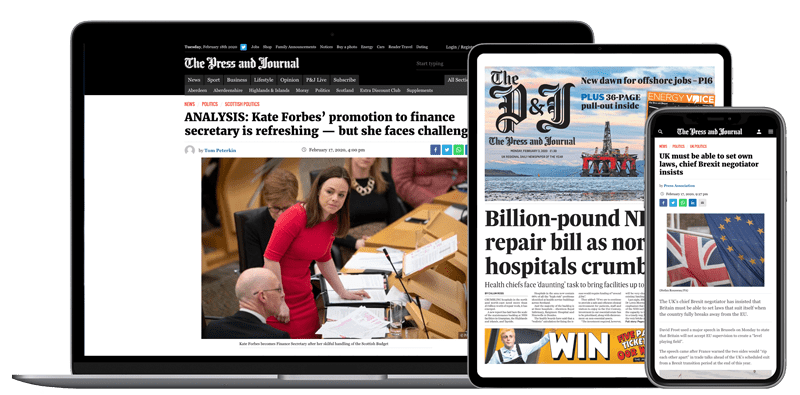 Help support quality local journalism … become a digital subscriber to The Press and Journal
For as little as £5.99 a month you can access all of our content, including Premium articles.
Subscribe