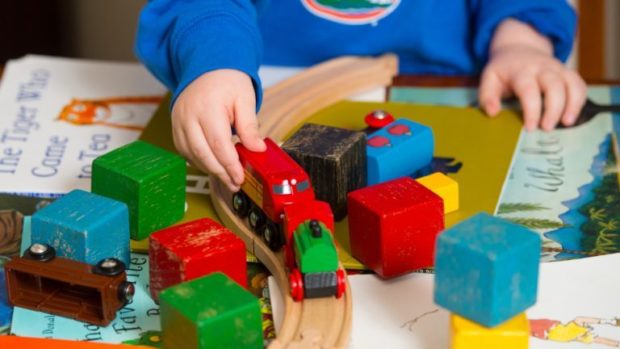 It will be important to ensure everything is as "normal as possible" for youngsters as they return to nurseries and childcare services next month, a north childminder has said.
Schools had already been told to prepare for pupils to resume full-time study from 11 August.
And yesterday, First Minister Nicola Sturgeon gave July 15 as an "indicative date" for the reopening of all early learning and childcare services.
Inverness childminder Tina Strain says much hard work has already been done to ensure youngsters enjoy a smooth transition from home.
The owner of TinTin's childminding said she has been fortunate compared to many other childminders as she was able to look after key workers' children during the pandemic.
In early June, some childminding services reopened to prioritise spaces for critical childcare, with a restriction that a maximum of four families attend at any one time.
Mrs Strain is currently looking after eight youngsters from four key worker families.
Some of those will move on at the beginning of July and she will then be looking after a number of other children.
She said: "Luckily the children that have been with us throughout this haven't felt different and I haven't felt different.
"With the children that have come back in the last couple of weeks, however, I really believe it has been hard for them to settle down again.
"For the mental health of all those children returning we have to make sure the experience is as normal as possible."
The childminder has put in safety measures such as wearing PPE when changing nappies, providing children with their owns pens and doing deep cleans every week.
Meanwhile, the leader of Scotland's largest teaching union has warned it will not be business as usual when pupils return to classroom in August.
Larry Flanagan, the general secretary of the EIS trade union, was speaking after John Swinney claimed Scotland could be "very significantly" into the final phase of easing lockdown by then.
The education secretary announced what opposition politicians branded the "mother and father of ministerial climbdowns" when he said the Scottish Government is now working towards all pupils returning to school five days a week from August 11.
Mr Flanagan said: "We need to be absolutely clear that it would be a fundamental error on the part of the Scottish Government, our employers, parents, or indeed anyone, to believe that Covid-19 will have gone away in August and that it will be business as usual for schools. It will not be."