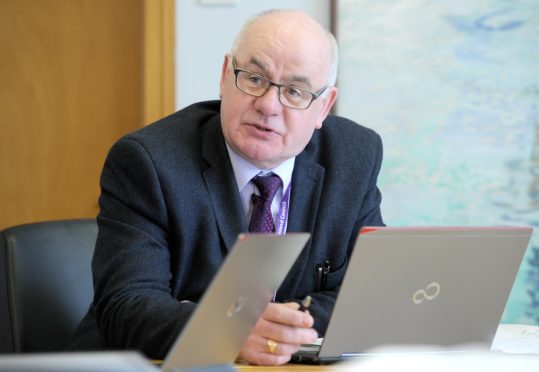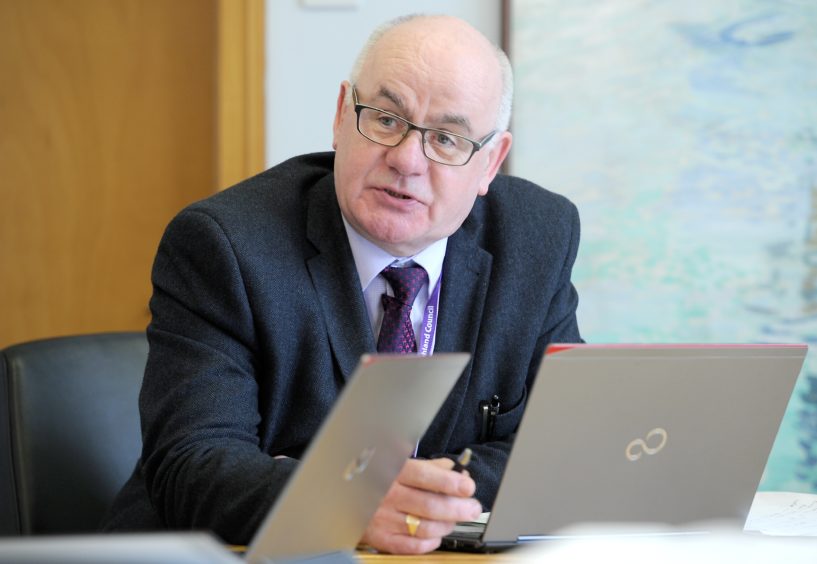 Highland Council bosses warned yesterday that the local authority is "facing a financial challenge like never before".
They refused to rule out job cuts as the budget leader yesterday set out the 'extreme circumstances' threatening the council's sustainability.
Councillor Alister Mackinnon pulled no punches in telling the first full meeting of Highland Council since March 12 of the council's precarious position.
He said: "We are facing a financial challenge like never before.
"The true extent of that challenge is not yet clear and how quickly and smoothly we move towards some semblance of normality will have a huge impact on our finances."
Mr Mackinnon warned the uncertainty ahead and a range of significant risks threatened the health and well being of the work force, including future waves of the virus, the potential for a severe winter ahead and the risks looming around Brexit later in the year.
"Our income streams have all been devastatingly impacted, and these will be slow to recover in the coming months.
"We have additional costs which we just don't have the funding for.
"Just as many businesses have found themselves to be unsustainable, we as a council are now in an unsustainable position."
The council has projected a potential budget gap for this year ranging from £67m to close to £100m, one of the largest local authority deficit projections in the UK.
Mr Mackinnon warned no part of the council is 'sacrosanct'.
He said: "Even if we recover income, use all of our non-ear-marked reserves and curtail our spending, a huge budget gap will remain.
"While we would all love to have the resources to do those 'worthy' additional things which would enhance our communities and improve services-we simply cannot.
"Right now this is about survival."
Mr Mackinnon proposed a 12 point range of actions to tackle the financial situation for councillors to approve, prompting hours of heated debate with councillors struggling with technical glitches and crashes as they undertook first ever virtual full council meeting.
Deputy council leader Alasdair Christie said: "If we have got a funding gap, are we saying education in its entirety, it's vulnerable adults that are going to take it, adults with learning difficulties, those on the child protection register, those social work interventions from mental health that are going to take it?
"No, we are saying that any reduction must be fair and equitable and proportioned across the service.
"In July we are going to have papers coming to us that may well talk about job losses.
"Our costs are more or less fixed and one of them is salary costs. Where else are we going to find the money? It's about getting a reality check on the situation."
A Highland Council spokeswoman said: ""The council's finances have been seriously impacted by the Covid-19 crisis, however council will do everything possible to avoid job losses.
"A number of measures are being considered and a more detailed report and options will be taken to council in July."