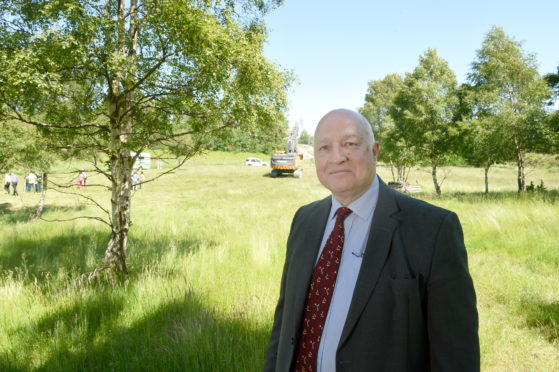 Highland Council education chiefs insist they are prepared for all eventualities when it comes to getting children back to school.
Leaders had been devising ways of launching a "blended model" of home and school-based learning until the Scottish Government last month changed plans and revealed that all children should be able to return to buildings next month.
But Paul Senior, executive chief officer for education and learning for the north authority, said the area would be prepared for further alterations depending on the country's recovery from the pandemic.
He said council services and schools are working towards "Plan A, B and C" scenarios based on the state of the nation at the time.
Plan A is for a 100% return with no social distancing measures, and is is the "key focus" ahead of classes resuming on August 12.
Plans B and C, based around 1m and 2m social distancing respectively, will remain as a contingency to be implemented should scientific advice indicate that it would not be safe to proceed with a full reopening.
Councillors were able to ask questions and discuss in issues surrounding specific challenges – such as providing school transport – during virtual meetings this week.
Mr Senior said a transport sub-group is specifically looking at the issue and working closely with local providers to evaluate all options.
He also highlighted a web page created on the council's website, which includes frequently asked questions for parents and children.
The education boss said the site will be continually updated as new information becomes available.
Councillor Nicola Sinclair, who has taken over from Matthew Reiss to chair the Caithness area committee, praised the work of school staff to adapt so quickly under difficult circumstances.
She said: "It is heartening to see the commitment, flexibility and excellent work our teachers and education officers have done over the last four months.
"They have been under an enormous strain to not only find new ways to support parents and pupils, but to also plan for the safe reopening of our schools in August.
"We really appreciate the huge amount of work they have done and will do all we can to assist them."