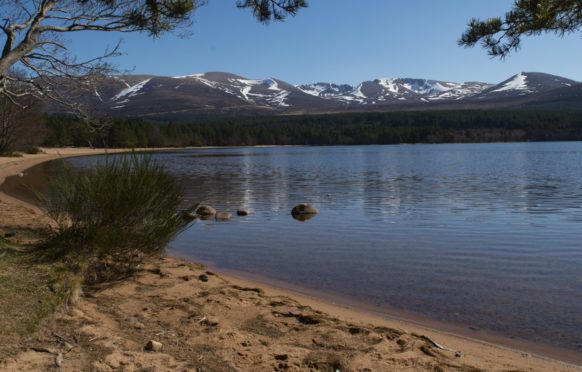 Business leaders in Badenoch and Strathspey have revealed the "devastating" impact of coronavirus on the community.
Mark Tate of Cairngorm Business Partnership (CBP) told local councillors yesterday at their regular area meeting that tourism businesses are struggling to survive – and will continue to experience hardship for some time even after the pandemic passes.
Mr Tate said: "Businesses will continue to see redundancies for quite some time to come, particularly as the furlough scheme is gradually removed.
"Lots have fallen through the cracks of government support, although lots have been supported – which is fantastic.
"There is significant and ongoing impact with casualties like the Mountain Café in Aviemore and the Muckrach Lodge Hotel in Grantown closing their doors.
"Lots of businesses are having to make really tough decisions."
CBP has been working on how to reopen local communities and the local economy in the national park in a way which means residents will still feel confident about their own safety.
The group launched the status.visitcairngorms.com website at the weekend, with 135 businesses coming on board to show the status of their business in a traffic light system – with red meaning currently closed, amber for partially open and green for open.
The move has been designed to allow visitors to plan ahead.
Mr Tate added: "Visitors will come back to our area, so we need to be prepared and as open as possible to welcome them in a safe and socially distant way."
Local MP Drew Hendry said recovery will require a lot of determination and grit, in addition to unprecedented levels of co-operation among communities, businesses, the Cairngorms Park Authority, Highland Council and Scottish Government agencies.
He said: "Given the difficulties in and around Aviemore in recent years, the problems are magnified for local employers, workers and our communities.
"I am continuing to call on the UK Chancellor to recognise the real and present need to extend the furlough scheme and grant aid in rural communities, and he must now act.
"I believe in our ability and ingenuity to come together to meet this challenge. I certainly give my commitment to doing all that I can to achieve not only a successful recovery but to reach out for new opportunities."
Local councillor John Bruce said other businesses need to be encouraged into the area to reduce its reliance on tourism, and the first thing to tackle was lack of housing.