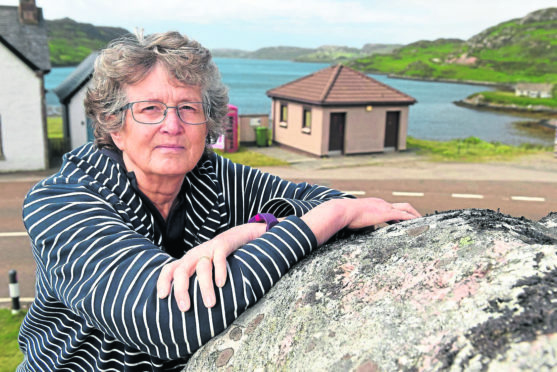 Tensions have increased between locals and campers along the North Coast 500 route as freedom-seeking staycationers camp wherever they can and leave unwelcome traces of their visit.
The visitors are camping in lay-bys, cemeteries, play parks, common grazings, ancient monuments and were even spotted on a golf course.
While acknowledging the importance of tourism to their economy, locals are in despair at the volume of litter and human waste they leave behind.
Pressure from tourism on communities along the North Coast 500 is nothing new, but this year it has reached levels leading one commenter on social media to say 'unwelcoming is the new norm' and another to post 'I'd rather stick pins in my eyes than do the NC500'.
One crofter said he has been forced to close his gate to cars and campers due to the anti-social behaviour of some visitors, who he says have left litter, stolen wood and shouted abuse at his elderly parents.
Another resident has posted, 'it's depressing living here', while others say they are scared to leave their homes because of the risk of Covid-19 being present.
A new social media group, NC500 The Land Weeps has been set up by residents in north-west Sutherland to collate evidence of the problem to show to politicians and destination promoters like the North Highland Initiative and Visit Scotland to argue for investment in better infrastructure and facilities.
Kinlochbervie resident Margaret Meek is one of the page's founders.
She told of campers being seen at Oldshoremore cemetery in Sutherland, and tents spotted in a play park in Caithness.
She said: "Campervans and tents started coming here during lockdown, but since July 15 the numbers have exploded.
"The demand for accommodation far outstrips supply.
"Some campsites aren't open, some are only open to motorhome owners with their own waste facilities, some like ours in Kinlochbervie are very small.
"Once the campsites are full, they start using lay-bys, beaches, anywhere they can find.
"There are even parking apps directing them to park for free in cemeteries and war memorials."
Mrs Meek said the risk of Covid has added extra stress to the situation.
"My husband and I are in our 60s and asthmatic, and we have decided not to go out any more."
Some visitors have been using the group to protest that there are many responsible travellers who contribute to the local economy and use sites responsibly.
One wrote: "You are not giving a fair case here when you clump everyone in the bracket of freeloaders, free campers… I think it's sad to see some of the comments on here, I understand the grief as the whole UK is suffering the same but to be so vigilante is really sad."
Another said: "I completely disagree with demonising folk in camper vans and motorhomes, most of whom are extremely responsible and tidy up after themselves."
But on Duncansby Head, in Caithness, irresponsible camping on the common grazings is seriously worrying the crofters whose livelihood relies on the livestock there.
Grazings clerk Don Mowat said they're at the end of their tether.
"The grazings is privately owned ground which is totally enclosed with a flock of over a thousand sheep and lambs grazing over it.
"The Scottish outdoor access code clearly says people should not camp on enclosed ground containing livestock, which Duncansby clearly is.
"There are no toilet facilities anywhere near the area and they are defecating all over the grazings and making no attempt to bury it, absolutely disgusting and selfish behaviour.
"It is a serious animal welfare issue as we are food producers and if our lambs are lying in the middle of all this human waste, goodness knows what germs could get back into the food chain."
Earlier this month the Scottish Government partnered with Zero Waste Scotland and Keep Scotland Beautiful to develop a national anti-littering campaign for digital and social media.
A spokeswoman said: "Ministers are aware of a number of incidents of littering, anti-social behaviour and damage to our natural environment since lockdown restrictions began to ease and are clear that this behaviour is completely unacceptable, and disrespectful to local communities."
Caithness councillor Raymond Bremner said it was important not to think all campers and motorhome owners are irresponsible.
"Many of them are seasoned, responsible and welcomed travellers with a lot to offer a fragile economy, a fragile economy that has found the NC500 and all it has to offer a real hope for many local communities both in terms of income and the provision of jobs."
The North Highland Initiative (NHI) developed the NC500 route five years ago.
Chairman David Whiteford said: "We welcome the safe reopening of tourism in Scotland by the Scottish Government.
"NHI will continue working to help deliver a responsible balance between economic recovery and public safety.
"We believe that the next essential step is for the Scottish Government to adopt more nuanced messaging to ease anxieties across the country – especially in Highlands.
"We're now looking to the Scottish Government and VisitScotland to implement national and local campaigns to allay anxiety amongst local Highland communities and deliver a positive, uplifting message as we take safe, measured steps to emerge from lockdown."
VisitScotland's regional leadership director Chris Taylor deplored the irresponsible behaviour.
He said: "There is no place for this type of behaviour in Scottish tourism.
"We are proud of our beautiful country and for anyone to behave in this way – whether it's locals or visitors – does nothing to help with our reputation of being a warm and welcoming nation with a fantastic environment for everyone to enjoy."
A Scottish Government spokeswoman said: "Littering and anti-social behaviour is unacceptable and it is always concerning to hear of damage caused by irresponsible campfires.
"Everyone should respect the countryside and take their litter home. Littering is a criminal offence. If you do litter you can be issued with a fixed penalty of £80 and, if prosecuted, be fined up to £2,500."
"Many are enjoying the opportunity to get outdoors after so many weeks spent close to home – and are doing so responsibly – but clearly a small minority of people are spoiling this for others, endangering themselves, nearby communities and our environment."
Campers to be turned away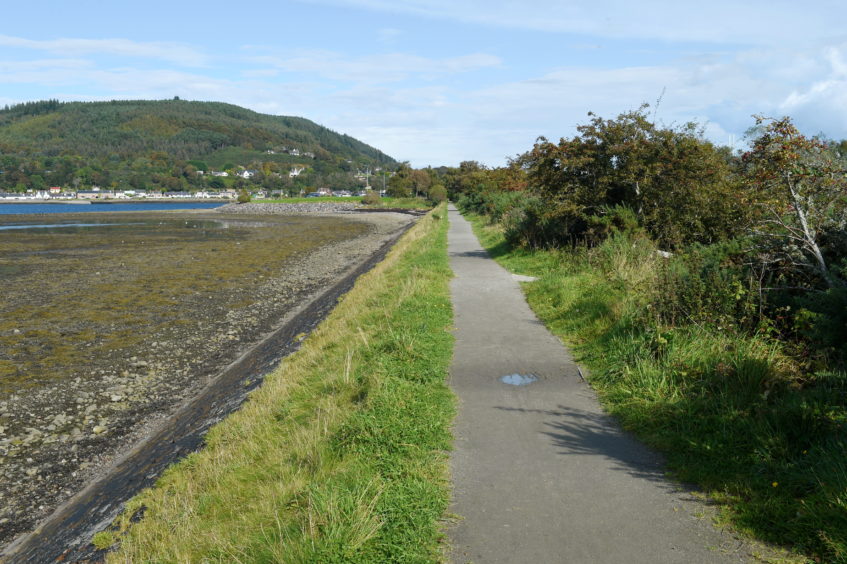 Keepers of an Inverness beauty spot are being forced to turn campers away after human waste and rubbish was dumped in the area.
Dozens of campervans and wild campers descend on Merkinch Local Nature Reserve and the parking area at the South Kessock turning circle each year,  enjoying the picturesque views of the Beauly Firth, the Black Isle and the Kessock Bridge.
However, as holiday makers begin to venture north for the holidays, officials are being forced to turn people away after the area was left strewn with rubbish.
Caroline Snow, project manager at the reserve said "the few are spoiling it for the many".
https://www.facebook.com/permalink.php?story_fbid=2736861869868653&id=1724636544424529
She said: "It keeps happening. There are campervans parking so the buses can't get round, people leaving their litter and they are just going and using the reserve as a toilet. It's not a campsite.
"It's very disappointing but I think there are a lot of sites, for example the North Coast 500 page and lots of campervan pages and apps telling you where you can go and park for the night and I know we are on a lot of those. "
"It's a terrible shame but I don't know what else we can do."
Officials are now investing in new signs to be erected across the reserve and at the turning circle in an effort to dissuade campers from settling down for the evening.
Mrs Snow has also contacted the police asking them to increase patrols in the area and move people on.
She added: "We have asked the police to ask people to move on and to take it into their patrol.
"I have also ordered signs which are costing a lot of money. We had signs up before but people ripped them down."