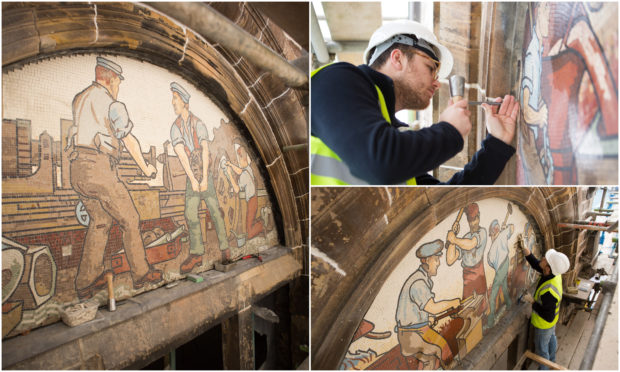 A historic building in the heart of Inverness which was transformed into a pub in a £1 million revamp has reopened.
The recently renovated Rose Street Foundry in Inverness was once the home of AI Welders but will now serve as a bar following significant investment.
It originally opened in March but suffered from something of a false start as it was forced to close soon after.
The category B listed building will operate only as a bar until August 15, with hopes to expand to serve as a restaurant later in the month.
The foundry is one of the most historic buildings on Academy Street and was left unoccupied for years until being taken over by Cairngorm Taverns.
A total grant of more than £1 million was made by Inverness Townscape Heritage Project which partly contributed towards the restoration and refurbishment of the building, as well as the reinstatement of decorative mosaics outside the building.
Sam Faircliff, managing director of Cairngorm Taverns, said: "It has been a long and difficult process to finally welcome customers to Rose Street Foundry.
"The renovation of this beautiful building was a massive undertaking in itself before being faced with the coronavirus pandemic just as we were due to open.
"However, I'm so glad to finally be able to open our doors, albeit in a reduced capacity and with the necessary safety measures in place."
Councillor Jimmy Gray, chairman of the Inverness Townscape Heritage Project, added: "As one of the most iconic buildings for Inverness residents, it was important that Rose Street Foundry was brought back to life.
"The redevelopment has been the flagship project for Inverness Townscape Heritage Project which worked alongside partners to secure a funding package for full heritage restoration."