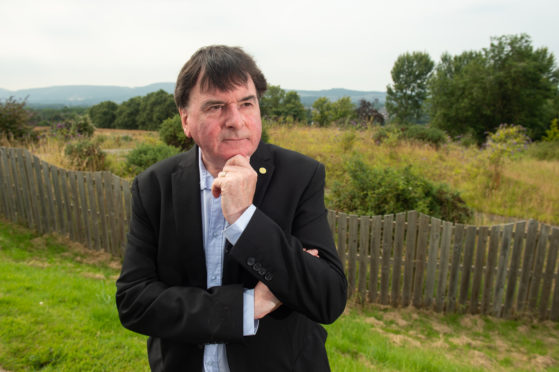 Plans for 155 homes in an Inverness district is being recommended for approval by planners – despite fears of overdevelopment placing a burden on already full schools.
Concern has also expressed traffic, infrastructure, and drainage, with the potential of an increased threat of flooding in Inshes and Milton of Leys.
The proposed development, being led by Tulloch Homes, is in the southern area at Druid Temple, located between the residential areas of Inshes to the north east and Milton of Leys to the south east, with Fairways Golf Course being further to the west.
But planning officials are recommending councillors at next week's south planning committee give the development the green light.
They say the 13 hectare site comprises predominantly agricultural land allocated for residential development.
Inshes and Milton Of Leys Community Council has objected to the application, has have dozens of others.
The main concerns is the impact it will have on school rolls in the area and the lack of safe routes to schools.
There is also fears of an increased housing density and the drainage leading to increased flood risk.
Others have expressed concern about the loss of mature trees and the impact on wildlife.
Fears were also voiced about the traffic management for an increase in the volume of traffic and supporting infrastructure.
Inverness South councillors Ken Gowans said: "There is real concern with this application particularly on infrastructure.
"Millburn Academy will be 100% capacity next year, Inshes Primary School 95% and Milton of Leys Primary is already capped. Where will the extra kids go.
"There will also be pressure on the mini roundabout at Wade Circle as the traffic volume will increase substantially. It will not cope, so there is serious safety concerns.
"This is not a popular development."
A spokesman for Tulloch Homes said: "This site has been zoned for housing in the Inverness Area Local Development Plan for many years and we've been liaising closely with Highland Council officials with the intention of finally bring it on stream.
"Our market research shows a clearly identified need for homes in that vicinity. This development would help the council towards its own target for new housing. The proposed development also includes affordable homes, which are in increasing demand in the city."
The housing scheme is intended to be constructed in four phases over a period of around five years, with houses varying from one bedroom to five bedroom properties.
The proposed homes are a maximum of two storey in height and all houses would have their own private garden grounds and associated parking.
No statutory bodies have objected and planning officials have recommended approval when councillors debate the application next Tuesday.