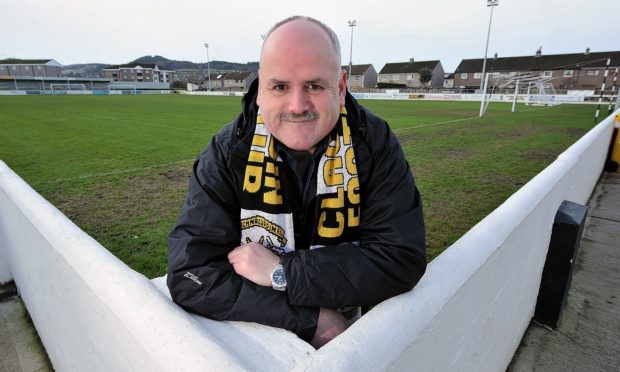 As some football clubs struggle to stay in business during the pandemic, a Highland institution is marking 30 years since it won its biggest battle off the pitch.
Clachnacuddin FC was minutes from being wound up by the court in 1990 due to crippling debts. But the famous club was saved at the 11th hour when a group of local businessmen put up money to help ensure its survival.
Three decades on, supporters have recalled how close the Inverness side, formed in 1885, came to folding and advises today's clubs to involve their communities as much as possible.
During the 1989/90 season, a provisional liquidator was appointed and an order to wind up the club was submitted to Inverness Sheriff Court.
A Save Clach Campaign secured donations from fans and businesses. But with more needed lifelong supporter Billy Corbett and fellow committee member, the late Mike Stanton, asked solicitor Ken MacLeod to seek extra time.
"We decided we couldn't just sit by and watch Clach die", said Mr Corbett. "Clach had played extra time in many games over the years, but this one was life or death."
The pair also involved journalist David Love who helped recruit a group of businessmen, including former Clach player Calum Grant, who put up funds. Money was also raised by selling part of Grant Street Park for housing.
Mr Corbett said Clach's rescue was the "biggest ever victory in its long and illustrious history".
Mr Love said: "Once the club was saved there was still so much to do in a short period. The priorities were the entrance, the park and the changing rooms. There was also only one signed player and no manager.
"It was tremendous team effort. Basically it was a football club starting from scratch and becoming a professional outfit within 2-3 months."
Clach managed to line up against Nairn County in the opening Highland League fixture in August 1990.
Mr MacLeod said Clach was saved by local effort, including people buying shares in the club.
He said it could provide lessons for today's teams: "Everyone was supportive, the whole community. It was their team and they wanted to make sure it survived.
"My advice to other clubs would be keep it local. Look for local talent from the area, there are always youngsters wanting to get involved and that should be encouraged.
"Also, involve local businesses who are usually happy to be involved and want to be seen to be part of the community."
Clach now has a major sponsor in Inverness-based Orion Group. Mr Corbett added: "You need a financial backer now to survive. Clubs have to look at getting a big local business involved in sponsorship for the entire season."