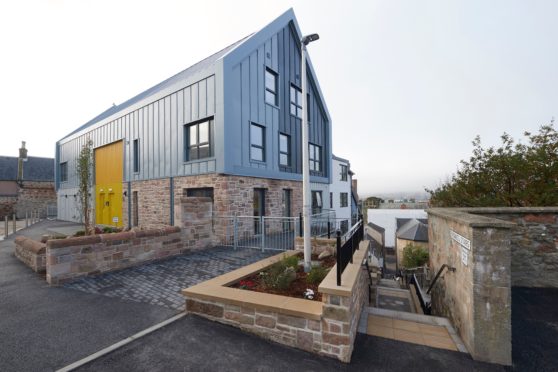 Developers behind an award-winning housing development in Inverness have received further recognition as they are shortlisted for a national accolade.
The Raining's Stairs development has won a host of awards following completion through admiration for its "significant architectural quality."
The multi-million pound property, overlooking Inverness Castle, was formally voted the Best Residential Housing Development in the UK at the Inside House awards as well as named as a winner at the Royal Incorporation of Architects in Scotland (RIAS) 2019 Awards; known as Scotland's architectural Oscars.
Less than two years on from the transformation of the landmark area, the development has been shortlisted in The Housing Crisis Solution category at the highly-respected British Homes Awards.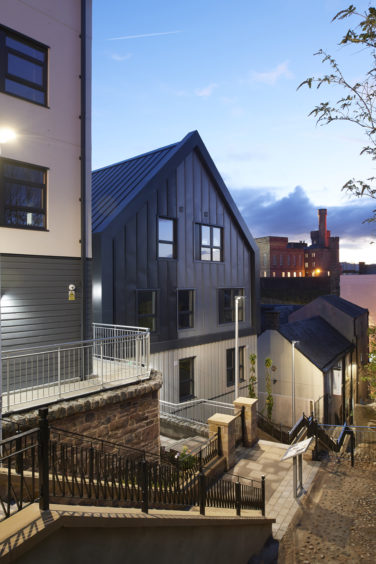 William Gray, Managing Director of developer Ark Estates, said: "We are delighted that Raining's Stairs continues to be recognised for the extremely high quality and regenerative project that it is. The awards and commendations are testament to those who worked on the project and especially Trail Architects whose design resulted in one of the most eye-catching and transformative developments in the city centre."
The area was named after John Raining, the founder of the school which was built at the head of the stairs in 1747.
Raining's Stairs was built on a challenging, sloping city centre site that had become rife with anti-social behaviour causing detrimental impact to adjacent businesses and the broader community.
The site features 16 one- and two-bedroom flats as well as a small retail unit with six available at an affordable rent and the remaining 10 being leased under a mid-market rent from the Highland Housing Alliance (HHA).
A spokesman from designers Trail Architects said: "We were very pleasantly surprised to be shortlisted for the British Home Awards 2020 for our Raining's Stairs project. The shortlisting is a further, very welcomed affirmation that the project has played an important part in providing good quality housing and much needed regeneration to an important area in the centre of Inverness. The ongoing reception is a testament to the forethought, planning and teamwork of all involved in the project from its inception to completion."