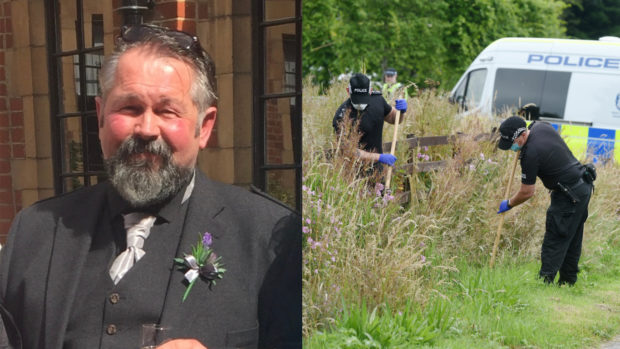 A retired eye doctor appeared in court today accused of killing a well-known garage owner.
Dr Hamish Towler, 65, appeared in private at Inverness Sheriff Court and was granted bail following the hearing this afternoon.
He is accused of pulling businessman John Birrell from his car, striking him with a dog lead and pushing him before his death.
The former consultant ophthalmologist, from Inverness, made no plea to a charge of the culpable homicide of 55-year-old Mr Birrell on Monday evening on Leachkin Hill Road.
Both men lived in the Blackpark area of Inverness.
Towler is accused of obstructing the car Mr Birrell was travelling in, refusing to allow it to pass, striking it with a dog lead, seize Mr Birrell by the body, pull him from the car, seize him by the neck and compress his neck, punch him on the body, strike him on the head with a dog lead, push him on the body and cause him to fall in a ditch and kill him.
Mr Birrell ran an MOT and service centre and the adjoining North Coast Customs in Carsegate Road.
The industrial estate is a mile or so from his home.
Towler was an eminent eye specialist, originally from Aberdeenshire, who worked in London before retiring to Inverness.
He bought farmland in the hills above Inverness overlooking the Beauly Firth and built a house on it.
Dr Towler was committed for further examination and released on bail by Sheriff Gary Aitken.
He will re-appear in due course.