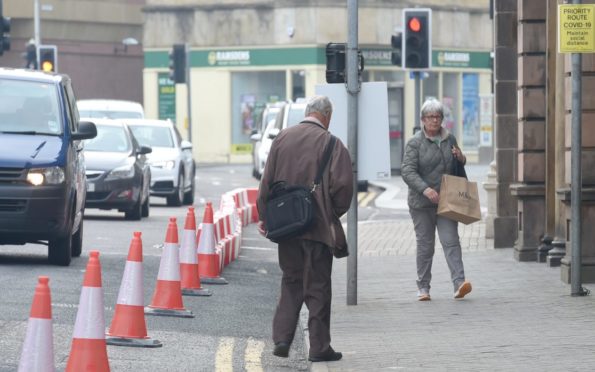 Highland councillors have pushed for the temporary traffic changes created by the Spaces for People (SfP) fund to go further, and look towards pedestrianising more of Inverness city centre in the long term.
The members were updated on the council's progress in implementing SfP at yesterday's environment and infrastructure committee.
The Scottish Government scheme saw £2m allocated to the Highlands to allow active travel and social distancing during the pandemic.
Planner Craig Baxter gave an overview of progress, saying that unlike many other local authorities, Highland had moved fast to implement the measures, with constant monitoring and evaluation of the results, and rapid tweaking of the interventions in response to  public consultation.
Inverness West councillor Bill Boyd said money would be spent wisely looking at the pinchpoints in the city, including Margaret Street with eight coaches an hour passing through it onto Academy Street.
He said: "The SfP fund needs to be spent wisely to make the centre as safe as possible.
"When are we going to make Margaret Street a no-through zone and walkway into the centre?
"We've got to get it done now, it's urgent as the centre opens up."
Mr Baxter said planners are looking at permanent changes for Academy Street with Sustrans.
"This will be the main opportunity to deliver what Mr Boyd is talking about," he said.
Carolyn Caddick, councillor for Inverness South said she wanted to see Union Street and Queensgate pedestrianised.
She said: "We need to be bolder. Businesses would love to see this.
"We'd need to move the buses somewhere which may be part of a bigger plan.
"I'd like to see the streets opened for cafes and bars throughout the day, and the only way to do that is to pedestrianise them, like the High Street."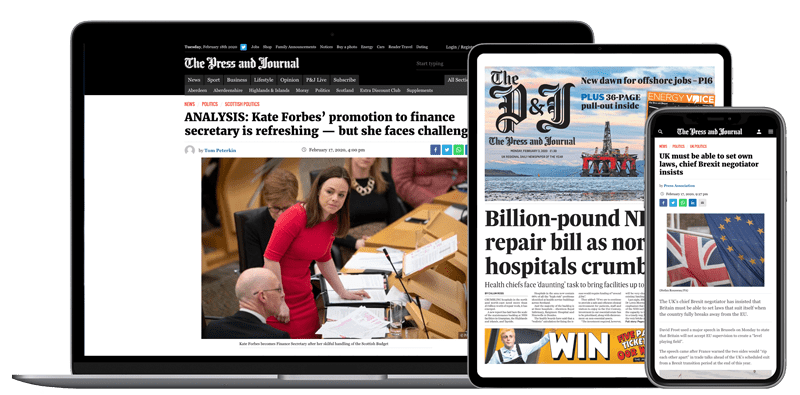 Help support quality local journalism … become a digital subscriber to The Press and Journal
For as little as £5.99 a month you can access all of our content, including Premium articles.
Subscribe