Conservationists have rallied together to preserve a boardwalk at an Inverness beauty spot.
Keepers of Merkinch Local Nature Reserve warned last month that the wooden structure was at risk of being sealed off permanently following advice from insurers who said it was potentially dangerous and at risk of collapse.
Following initial closure of the boardwalk's ramp, the group have now made the necessary repairs to strengthen the structure following an outpouring of public support.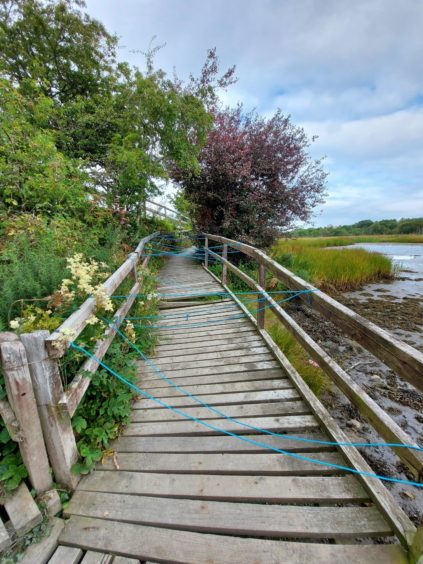 MacDonald Contracting donated and installed around thirty planks of thicker wood to the walkway as a host of volunteers gave up their time to remove chicken wire and dismantle the ramp.
Project manager Caroline Snow said the repairs were still a work in progress.
She said: "It's not quite finished but it's a lot better than it was and if people behave themselves and don't jump up and down on it or vandalise it, it should keep us going for a couple of years.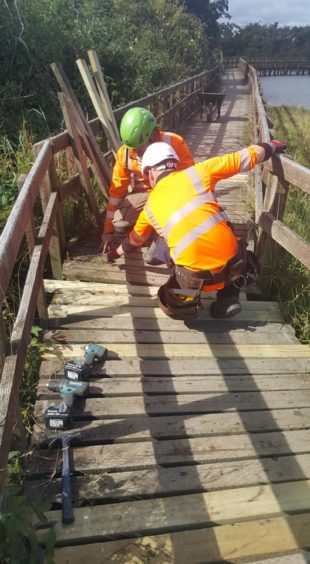 "The boardwalk itself is now 29 years old and it's fine for now – but it's not going to be fine in two or three years. We can't keep patching it up, it needs completely replacing.
"Highland Council and Sustrans are working on plans for a replacement and obviously it is all about funding, but fingers crossed it should happen.
"We have had lots of people coming along and helping even with the little things like lifting all the chicken wire for days and days.
"People coming out and helping me with things like that has really made the difference."
The group is now hopeful the repairs will tide them over until they can find adequate funding for a replacement boardwalk and ramp in the near future.