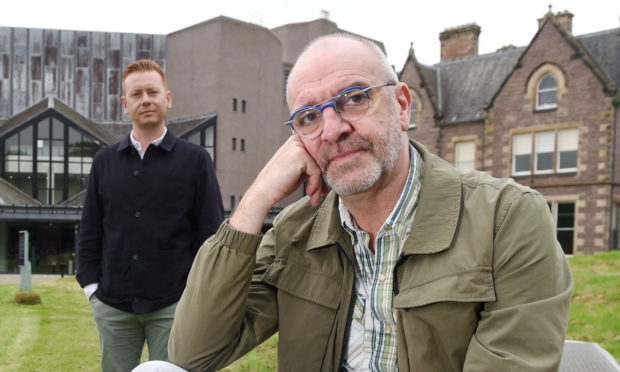 The curtain has come down on this year's pantomime at Eden Court Theatre in another major blow for Scotland's largest multi-arts venue.
The postponement of Cinderella due to Covid-19, the first time the theatre will not have a panto in its 44-year history, will mean losses of more than £350,000.
However, the Inverness theatre is still hopeful it can stage a smaller-scale Christmas show if lockdown restrictions ease.
Pantos account for a third of Eden Court's annual box office profit. Last year's show Beauty and the Beast was its most successful, bringing more than 36,000 people to the venue over its 51 performances.
James Mackenzie-Blackman, the theatre's chief executive, said: "I never thought when we closed in March that we would be cancelling the panto at Christmas. But probably over the last two to three months it's been looking fairly inevitable."
Mr Mackenzie-Blackman said the "final nail in the coffin" was test and isolation rules which would mean if any of the cast or crew tested positive all contacts would have to isolate for 14 days, resulting in the loss of 24 shows.
But he added: "We still would love to do something at Christmas with social distancing. It's not off the table and we will continue to explore those opportunities.
"It will not be panto on the scale people expect but a show much smaller in scale. We have to postpone Cinderella and say the big family traditional Christmas at Eden Court is not possible, but there could be something. There is a concept brewing."
Steven Wren, director, co-writer and dame of the Eden Court panto, said it is a major blow to performers: "At the time of year when people should be in their highest-earning job they don't have anything, and that is on the back of a year when they have not earned anything."