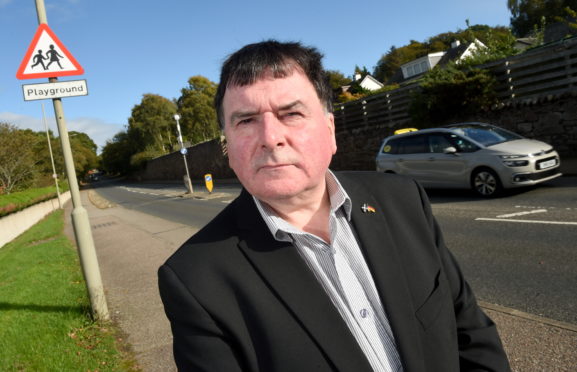 Anger over traffic chaos on one of the busiest commuter roads in Inverness was voiced yesterday as work started on a controversial housing development.
Ninety homes are to be built by Springfield on the corner of Culloden Road and Drumossie Brae – one of the city's busiest junctions next to Simpsons Garden Centre and near Cradlehall Primary.
Inverness South councillor Ken Gowans said he was fuming that work is being done at peak times, reducing the Culloden Road to one lane and causing major tailacks.
He said it was not only a major commuter road but was also a vital route for emergency services getting to and from nearby Raigmore Hospital.
Plans for the development were approved in a narrow vote by Highland Council last year, despite opposition from all four local councillors and the Cradlehall and Westhill Community Council.
Planning officers revealed that between 10,000 and 13,000 cars travel along Culloden Road every day.
Mr Gowans has written to city planners expressing his concerns, stating: "Springfield have now extended their works on Drumossie Brae and have begun to cross the B9006 Culloden Road, reducing this to a single lane.
"This work already is causing very significant delays, something that was completely predictable and highlighted by all the local councillors and the community council.
"Yet, we were told there would be no impact on the B9006. The works also extend to Caulfield Road South.
"To compound the disruption, the works are being carried out during peak hours, whereas avoiding peak times would have significantly mitigated any disruption."
He said that in order to avoid these works, road users will need to use the university campus, Caulfield Road North, to Castlehill, to Caulfield Road South, to Tower Road to return to the B9006.
Plans to build 90 homes in Inverness approved despite traffic concerns
The councillor added: "Planners were well warned about the disruption this would cause but yet councillors were given assurances there would be none. This is clearly not the case. Did planners place any conditions on worktimes to restrict work peak times?"
Mr Gowans said objections were raised against the development as 90 new homes would add extra pressure on traffic management once occupied, as well as place pressure on school rolls in the area.
He said the planners were "well warned of this but yet again local concerns appear to have been ignored".
The development is for 60 private homes and for 30 affordable homes on land south-east of Simpsons Garden Centre.
Springfield Properties north managing director Dave Main said: "As part of our proposals to build 90 homes at our Drumossie development we're improving the safety of the junction between Culloden Road (B9006) and the B9177. The works will increase visibility and we'll be installing two pedestrian crossings, one across each road.
"We apologise for any temporary inconvenience while these improvements are carried out. We worked closely with the Highland Council and the relevant roads authorities to identify the best course of action to carry out these works to keep disruption for road users to a minimum."
A Highland Council spokesman said: "Unfortunately as a result of the extensive nature of the work required on the B9006 near Drumossie Junction which is required to install services to the Drumossie Brae housing site, it is not possible to open the road fully to traffic at peak times.
"Consequently, Highland Council has consulted extensively with other developers, contractors and utilities working in the area to ensure that other roadworks and traffic management on alternative traffic routes in the area are either deferred or removed in order to minimise disruption to motorists utilising these routes."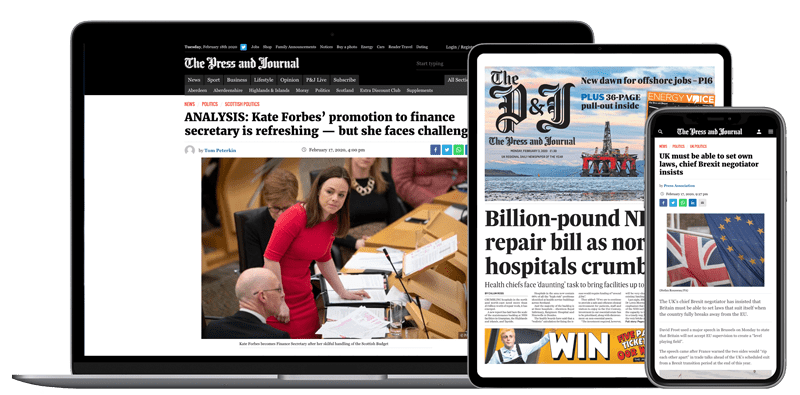 Help support quality local journalism … become a digital subscriber to The Press and Journal
For as little as £5.99 a month you can access all of our content, including Premium articles.
Subscribe