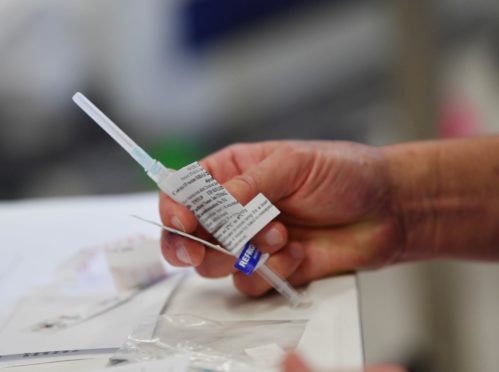 Five students and a lecturer are self-isolating at home after a classmate tested positive for Covid-19.
University of the Highlands and Islands (UHI) has confirmed the student attended the class in person last week at Inverness College UHI, 1 Inverness Campus.
As a result, five students and one lecturer have been asked to self-isolate as part of the NHS Test and Trace process.
The confirmed case is not connected to the student residences at Inverness Campus.
A statement by UHI Inverness College said: "The student, who is well, is self-isolating at home.
"Following discussions with the local Health Protection Team, we have asked staff and students in the affected area to go home today to allow a deep clean of affected areas. They will be able to return to campus once this has been done.
"We have also been in touch with students who may have been in contact with the Covid-19 case last week, for their information.
"At Inverness College UHI, the majority of students are studying remotely in semester one. A small number of our further education students and apprentices are coming onto campus for face to face delivery, where this is important.
"We've been working closely with the Highlands and Islands Students' Association (HISA) in Inverness to ensure a safe learning environment for those students and staff coming onto campus. Further information is available here: www.inverness.uhi.ac.uk/coronavirus
"We continue to ask all our students and staff to remain vigilant and to follow the Scottish Government guidance.
"Dedicated student support staff continue to work with students to provide help and advice."
We are currently supporting a WHC student who has tested positive for COVID-19. The student is well and is self-isolating with their four flatmates in the @ThinkUHI student residences in Fort William: https://t.co/WnuLkam4Jg

— West Highland College UHI (@WHC_UHI) September 28, 2020
The West Highland College UHI added that a student based at the UHI student residences in Fort William has tested positive for Covid-19 today.
"The student, who is well, is self-isolating along with four others in a shared flat.
"There are currently 34 students staying in the 40-bed residence.
"All rooms have their own shower and toilet facilities and residents share kitchen and living areas within those household flats.
"Staff from West Highland College UHI's student support team are providing care and support to the affected students and other students within the residence.
"This includes help with grocery shopping and providing advice on mental health support services.
"We are working with Cityheart, who manage the residence on the university's behalf, to monitor the situation and to ensure Scottish Government guidance is followed."