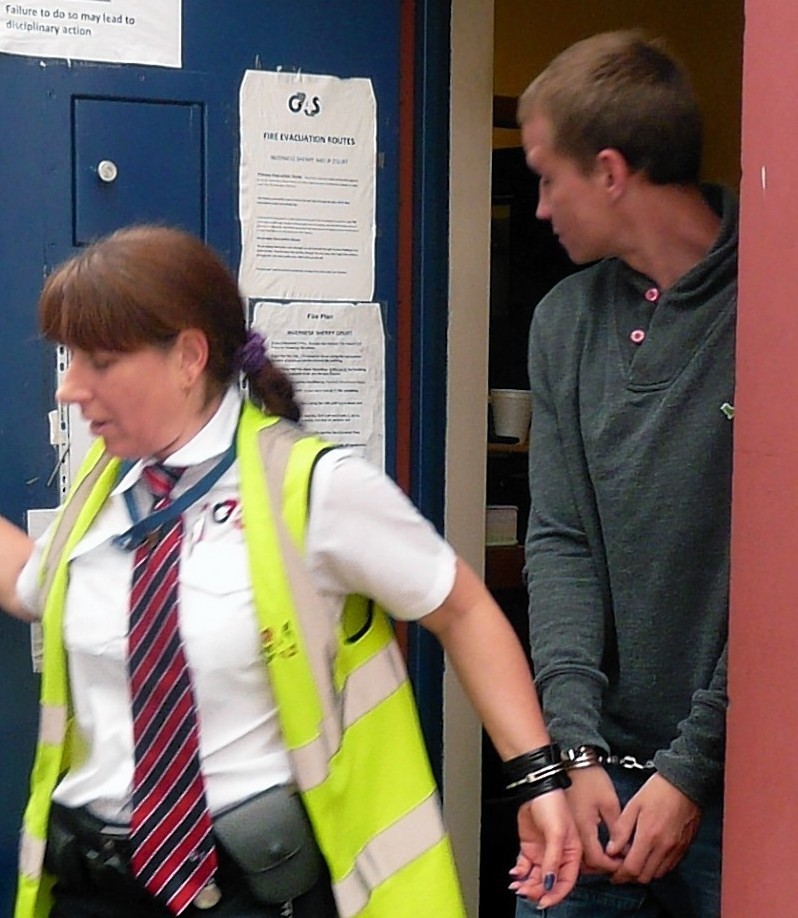 A man who spat blood on the face and neck of a policeman and told him he had the deadly HIV virus was jailed for nine months today.
This led to the officer facing an anxious wait until it could be ascertained that Iain MacMillan did not have the disease, Inverness Sheriff Court was told.
MacMillan, 27, of 7 Balloan Road, Inverness, admitted assaulting PC Alasdair MacKay on July 21 last year at Dores.
He also admitted a breach of the peace by climbing on to the bonnet of an elderly couple's car in the Loch Ness-side car park and staring at them in a threatening manner earlier in the evening.
The court heard that MacMillan and a friend had been drinking heavily that day and confronted the couple as they drove out of the Dores Inn car park.
Mr Urquhart said: "MacMillan climbed on to the bonnet and stared at the couple, who felt very intimidated. The police were called and as they led MacMillan to the patrol car he deliberately injured himself by hitting his head on the window.
"He began to bleed profusely and threatened to spit blood on one of the officers. He claimed he was suffering from Aids and hepatitis C when he saw his blood on PC MacKay's arms as the officer handcuffed him.
"Blood was coming out of his mouth and he spat at Constable MacKay. Splatters of blood landed on his face and neck. MacMillan was then taken to hospital for treatment before being arrested and taken to the cells."
The fiscal added: "He was originally charged with culpable and reckless conduct until tests could be carried out which established he was not suffering from either of those illnesses or indeed any other significant infection.
"The police were aware of his background and lifestyle and there was a period when the officer believed that MacMillan had what he claimed."
Defence agent Marc Dickson said: "My client was very drunk and has little or no recollection of what happened. I am instructed to apologise to the couple and the police officer for his behaviour.
"When he appeared from custody, he had no recollection as to why he had been arrested and was genuinely shocked when he discovered what he had done."
Sheriff Margaret Neilson told MacMillan, who was jailed for three years in 2009 for assaulting a soldier to his severe injury and danger of life: "You have a very poor record and the only realistic option is a period imprisonment."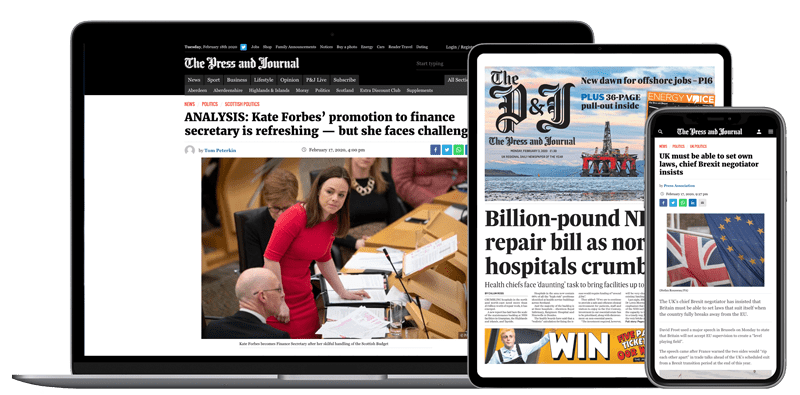 Help support quality local journalism … become a digital subscriber to The Press and Journal
For as little as £5.99 a month you can access all of our content, including Premium articles.
Subscribe