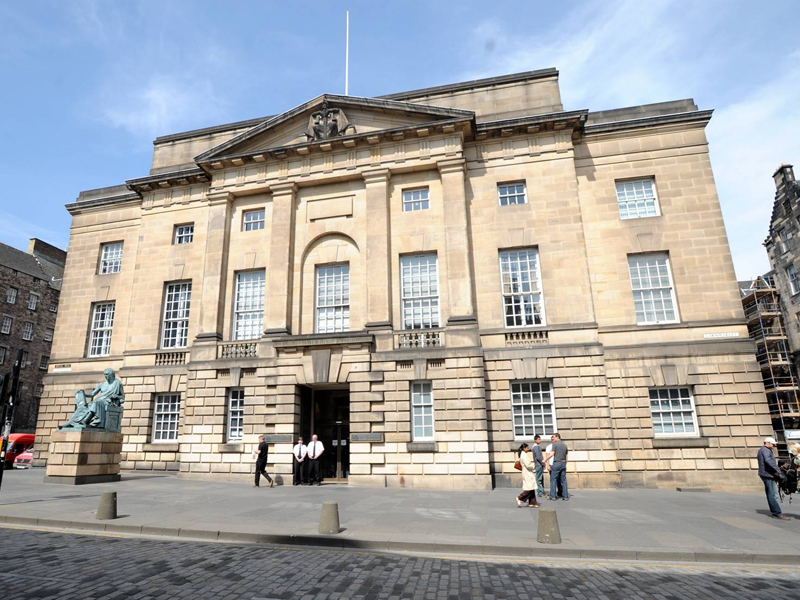 An Inverness drugs trafficker who was caught with a stash of cannabis after being freed early from prison, was jailed for four years and four months today.
Gary Follen, 53, was also ordered to serve a further 200 days imprisonment from a previous jail sentence before starting his latest prison term.
Follen, who has previously received jail terms totaling 23 years for drugs offences, claimed he was storing more than 4kilos of cannabis found in woods as he was broke in the run up to Christmas last year.
Judge Lord Turnbull told him at the High Court in Edinburgh: "The only conclusion which I can draw from the circumstances of this case as explained to me today when seen alongside your record of previous convictions is that you are simply not prepared to cease your involvement in the supply of controlled drugs.
"If it is correct that you found yourself in debt leading up to Christmas last year then nobody would know better than you the dangers and risks of becoming involved in the misuse of drugs."
The judge told Follen that he would have jailed him for six years but for his guilty plea.
Follen admitted being concerned in the supply of the Class B drugs between December 9 and 12 last year at Craig Phadraig Woods in Inverness.
Advocate depute Mark McGuire said unemployed Follen, of Blarmore Avenue, Inverness, had "a short but significant record of previous convictions which discloses involvement in the drug trade dating back nearly two decades".
He said last summer police launched Operation Andrus designed to gather evidence over the sale and supply of illicit drugs in the Inverness area.
During the investigation officers went to Craig Phadraig woods which are about a five-minute walk from Follen's home.
The prosecutor said: "Officers found a hollow in the roots of a tree which appeared to have been disturbed. The officers formed the suspicion that it may have been 'a rural stash' for the concealment of drugs."
A hidden camera was set up to be used to monitor the area. Police checked the scene on December 9 and found packages had been concealed in the hollow.
They checked footage from the camera which showed Follen placing items in the hiding place in the early hours of the morning.
A total of 4.17 kilos of cannabis, worth up pounds £19,200 on the streets, was recovered. Police replaced the drugs with dummy packages.
Follen was seen at the area three days later. "He removed one of the placebo packages, smelled it and then cut it open with a small pen knife," said Mr McGuire."
Police later forced entry to his home and detained him.
Defence counsel Dale Hughes said Follen came from "a relatively prosperous, middle class family" but had witnessed a sister being killed when he was a child.
He said Follen had held down a number of jobs, including working in promotions where he had come into contact with bands.
The defence counsel said that after his release from his last prison sentence in June 2012 he had quickly got a job, but he was laid off last year.
As Christmas neared he was "up to his eyes in debt" and was approached to store the drugs for a short period in return for £500.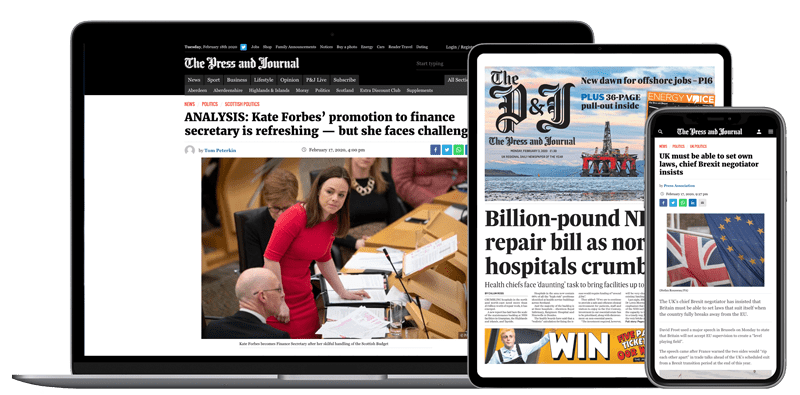 Help support quality local journalism … become a digital subscriber to The Press and Journal
For as little as £5.99 a month you can access all of our content, including Premium articles.
Subscribe