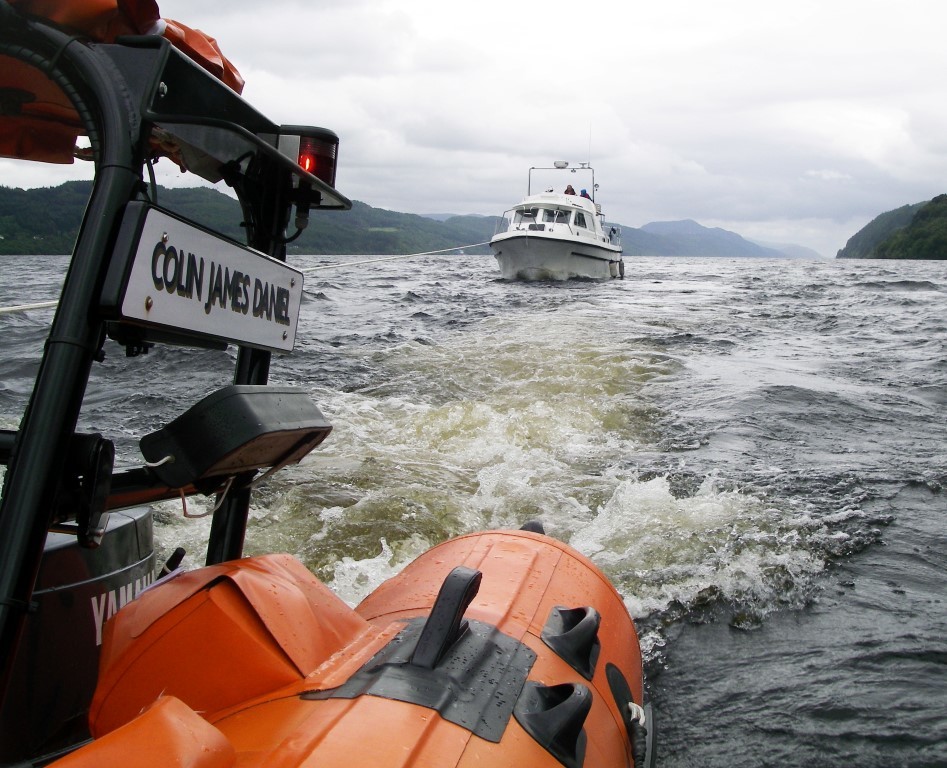 A broken down cruiser has been rescued from Loch Ness after it was being blown towards rocks.
Two men and a boy were on board the vessel, operated by Inverness Sea Scouts, when it got into difficulty near Urquhart Castle.
The Loch Ness Lifeboat crew was launched to assist just after 1.30pm.
The tourist boat, Morag Mo Cridhe, was also in the area and watched the boat until the lifeboat was on scene.
The adults on board the cruiser used a rib to hold the cruiser away from the shoreline but could not make any further headway in choppy conditions.
Lifeboat volunteer, Joy Cameron, boarded the cruiser and confirmed that all on board were well and that the vessel was still watertight.
A tow line was thrown and the vessel guided into Urquhart Harbour.
RNLI volunteer Helm, Garry MacLeod says: "The Sea Scout crew had done exactly the right thing by calling for assistance. They were very well kitted out with safety gear and their early call meant we were given every opportunity to complete a safe and efficient rescue. We train for exactly this situation and we are delighted to help the Sea Scouts organisation."