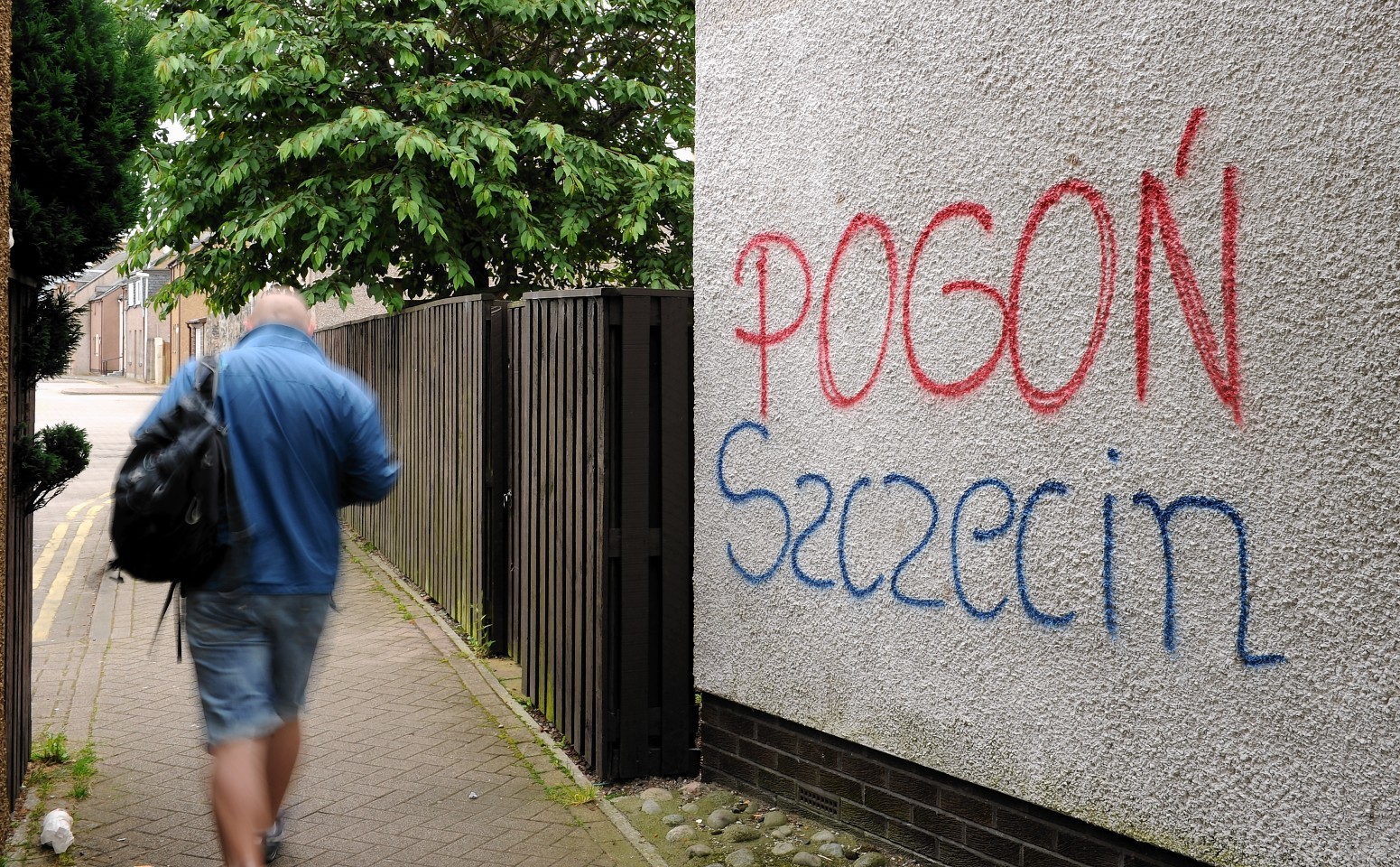 Police are appealing for witnesses following an act of vandalism where the name of a Polish football team was spray-painted on a house wall in part of Inverness.
Graffiti displaying the lettering of Polish club "Pogon Szczecin," now marks the side of the wall in the cul-de-sac of Muirtown Street near the city centre.
The incident is thought to have taken place at some point during Saturday morning.
One half of the team's name has been coloured red and the other half blue, taking up a big space on the house wall, which forms part of a walkway up to the city's Telford roundabout.
Just yards away from the graffiti a hand-sized sticker bearing the club's blue and red coloured badge with a gold crest, was stuck to a lampost.
MKS Pogon Szczecin is a Polish professional football club, based in Szczecin, Poland, which plays in the country's premier division, called the Polish Ekstraklasa.
The club was founded in 1948 by Poles from Lwów, who had been transferred west after the Soviet annexation of Poland's eastern territories in 1945.
A woman who lives locally in the area said: "It is absolutely disgusting that people can't just leave things alone. These people have no respect. This area has got so run down in the last while and people are now drinking in the street and having sex in the corner of the car park."
One by-passer from Glasgow who was visiting a relative in the area, said: "Whoever did it should not get away with it. I hope the police can catch them. Any type of graffiti is not nice apart from if it is done very well artistically."
Anyone with information with regard to this damage is being urged to contact police on 101.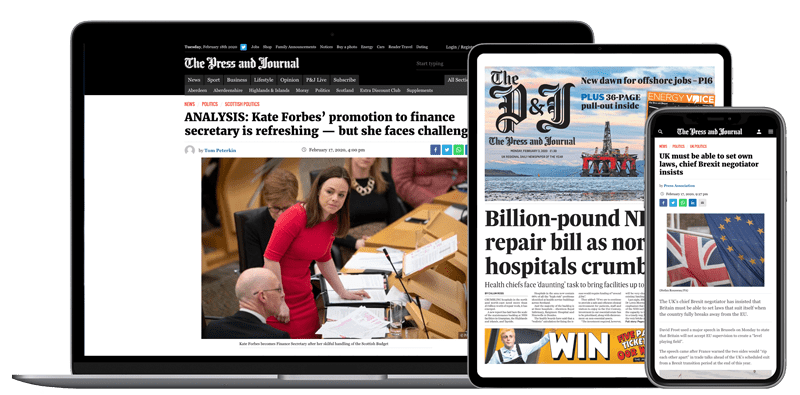 Help support quality local journalism … become a digital subscriber to The Press and Journal
For as little as £5.99 a month you can access all of our content, including Premium articles.
Subscribe