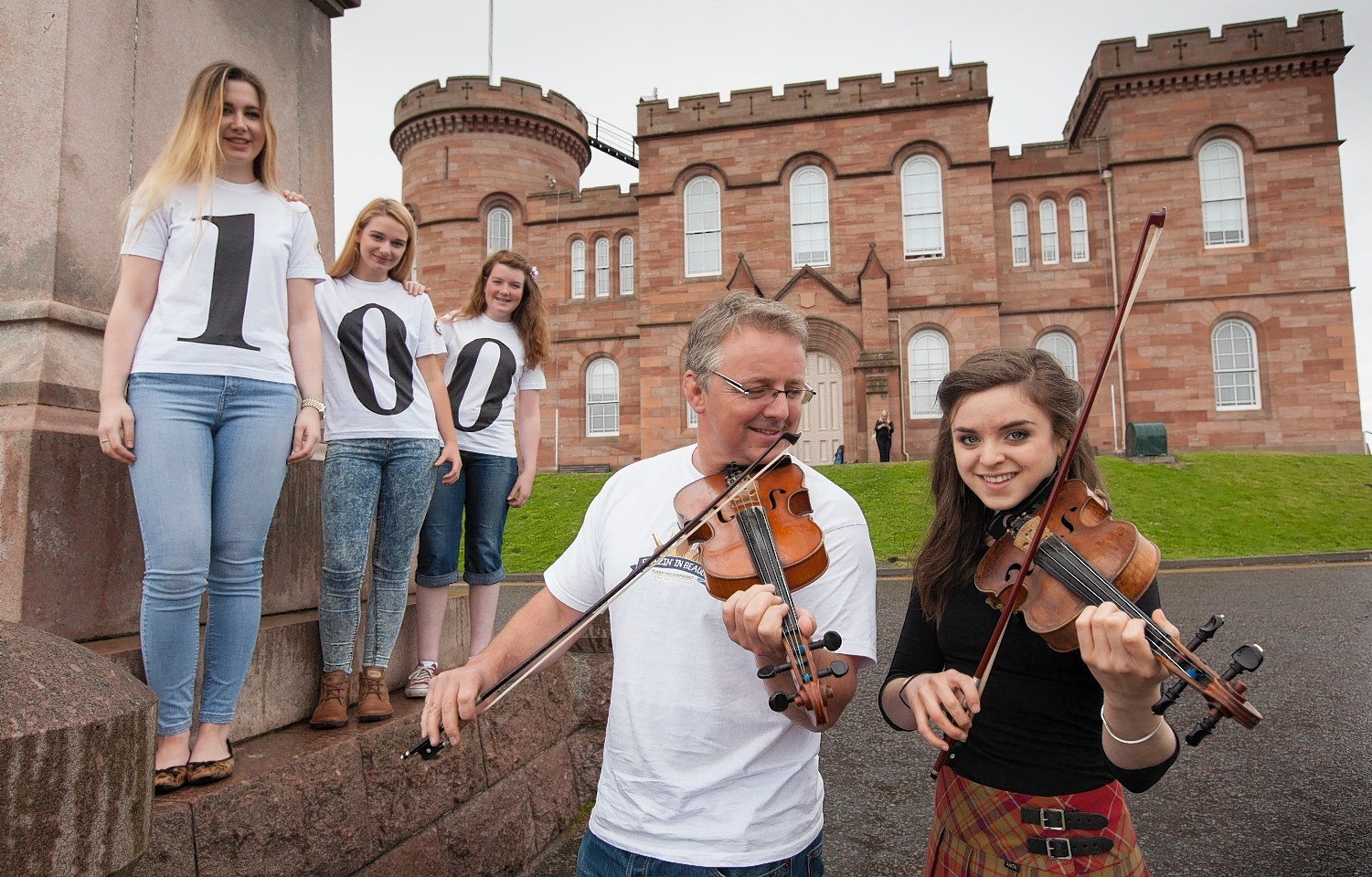 It is now only 100 days until the Royal National Mod makes a welcome return to Inverness after an absence of 17 years.
Scotland's biggest Gaelic cultural festival will take place in the Highland capital in October and as the most important festival of the Gaelic language in Scotland, it will be a signature event in the Highland Homecoming celebrations.
Organised by An Comunn Gàidhealach, one of the world's oldest and most respected national Gaelic organisation, the nine day spectacular will take place from Friday October 10 to Saturday October 18.
It will feature competitions in Highland dancing, Gaelic music and song, sport, literature and drama, offering Gaelic speakers of all levels a chance to compete. It will bring thousands of competitors and spectators from throughout Scotland, the UK and from all corners of the globe including USA, Australia and Canada to Inverness.
The Mod is set to light up the city, starting with a vibrant torchlight procession from Inverness Castle to Eden Court – the main venue for the event – where the opening concert will be staged. Acts confirmed for the opening concert include Skipinnish and the up-and-coming Scottish folk band, Gria.
This year will also see the biggest fringe event ever take place alongside the Mod competitions.
This will include concerts, book and CD launches, music sessions, poetry, dance and other art forms of every description. Around 12 pubs have signed up to providing traditional live Celtic music in their venues, while street theatre will take place across the city.
The fringe will encompass Urquhart Castle on the shores of Loch Ness to Fort George and the Culloden Visitor Centre and all areas in between.
John Morrison, chief executive of An Comunn Gàidhealach, said: "Competition is the heart of the Mod and we have had substantial entries this year. The fringe also means we can bring Gaelic culture to a new audience, Gaels and non-Gaels together and celebrate talented musicians from around the world with our exciting programme of events..
Fringe highlights will include the Saturday night Fiddlers' Rally at Eden court. Hosted in association with Blazin in Beauly under the musical direction of Bruce Macgregor, the concert will feature more than 100 fiddlers including world renowned artistes, plus local groups.
A special concert to commemorate the 100th anniversary of World War I on Wednesday afternoon will be a showpiece event, with musician Erik Spence, creating a piece of music to go along with the poem Bantrach Cogaidh written by the late Rev John Macleod. Dingwall Gaelic Choir and Lochardil Primary School Choir will contribute.