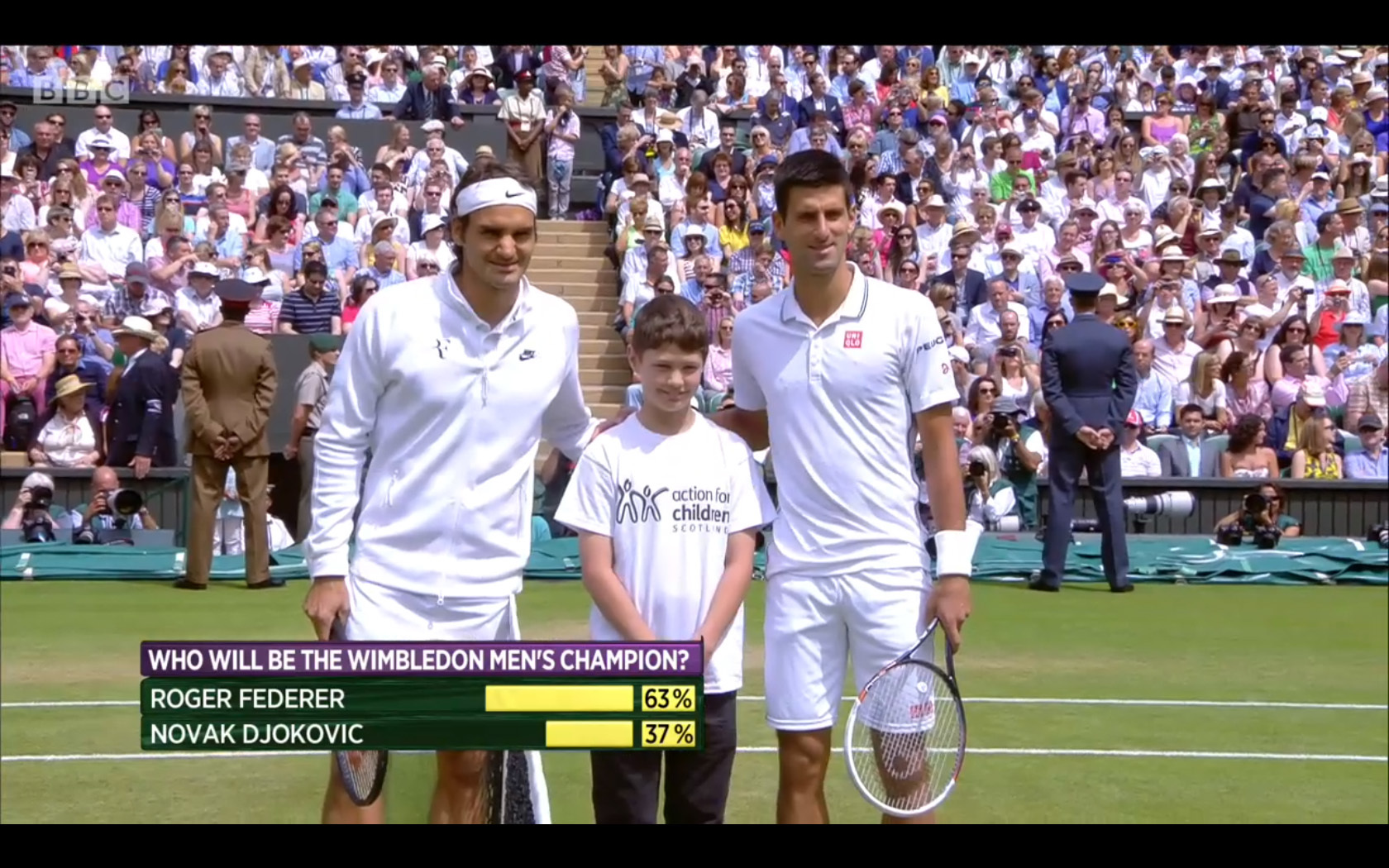 Tennis ace Andy Murray served up a Centre Court adventure of a lifetime for a Highland schoolboy.
One of the Scot's last acts as reigning Wimbledon champion was to nominate a charity to lead the coin toss at yesterday's men's singles final.
Twelve-year-old Nathan Bullimore from Inverness netted the honour – and Novak Djokovic correctly called tails to serve first against Roger Federer.
A massive global TV audience and 15,000 fans packed into Centre Court as the youngster stood between the two multiple Grand Slam-winning champions.
Federer even made time to stop and chat with Nathan, who was representing the Action for Children charity.
Speaking before the coin toss, the excited youngster said: "I am really looking forward to coming to Wimbledon and I am excited about meeting Djokovic and Federer and doing the coin toss.
"I have always watched Wimbledon on TV and I can't believe that I am going to get to walk out on Centre Court."
Action for Children Scotland supports the most vulnerable young people and families in Scotland and helps to transform their lives.
Nathan was helped with his on-court duties by Andrew Jarrett, the championships referee, and chair umpire James Keothavong.
After his brief but vital formal role he watched the match with friends in Centre Court.
His special status on the day meant that he could take lunch and tea in the Competitors' Restaurant.
Federer and Djokovic in epic final, Page 56