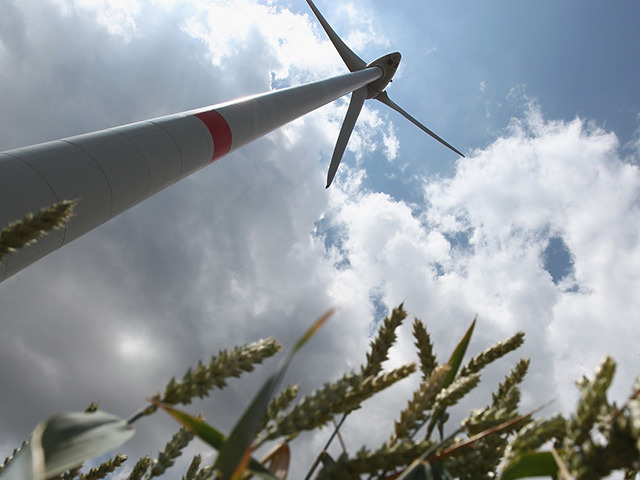 Plans have been unveiled which could pave the way for an increase in the number of turbines at a Highland beauty spot.
The Tom nan Clach windfarm was granted planning permission by the Scottish Government in June last year following a public inquiry.
Ministers took nearly two years to back the proposals for 17 turbines on Dava Moor, to the west of the former island lair of the notorious Wolf of Badenoch on Lochindorb.
The site, near Tomatin, is also close to the boundary of the Cairngorms National Park.
The proposed devices would have been 360ft tall, and the developers claim they would have had a capacity to generate 2.3MW of electricity.
But now Cawdor Estate says that because technology has moved on in the 10 years since Tom nan Clach was first mooted, more powerful turbines are available.
It has also been confirmed that the windfarm would not get a connection to the grid until 2018.
The site boundary has also been extended, with the developer looking at installing up to 33 devices, each up to 410ft high.
Campaigners are now getting ready to fight the proposed redesign of the scheme.
Pat Wells, of Strathdearn Against Windfarm Developments, said: "The proposal to double the size of the windfarm comes as no surprise.
"Infinergy and Cawdor Estate are employing the standard tactic – initially apply for a large number of turbines and then reduce the number ostensibly to take account of comments from consultees and therefore increase the chances of gaining planning approval.
"Then, when the dust of controversy has settled, put in for an extension. And guess what? The developer has almost achieved the original number of turbines."
Infinergy said the redesign would "maximise power output" at the site.
Managing director, Esbjorn Wilmar, said: "Technology has moved on since the original application was submitted and there are now turbines on the market which will make much better use of the outstanding wind speeds without compromising the area's natural beauty and ecology."
Local communities have been told about the redesign plans and the scoping report is on the firm's website.
Among the groups to be consulted on the scoping proposals are the Cairngorms National Park Authority and Moray Council.
Community open days are planned within the next few months, with a new application to the Scottish Government expected early next year.