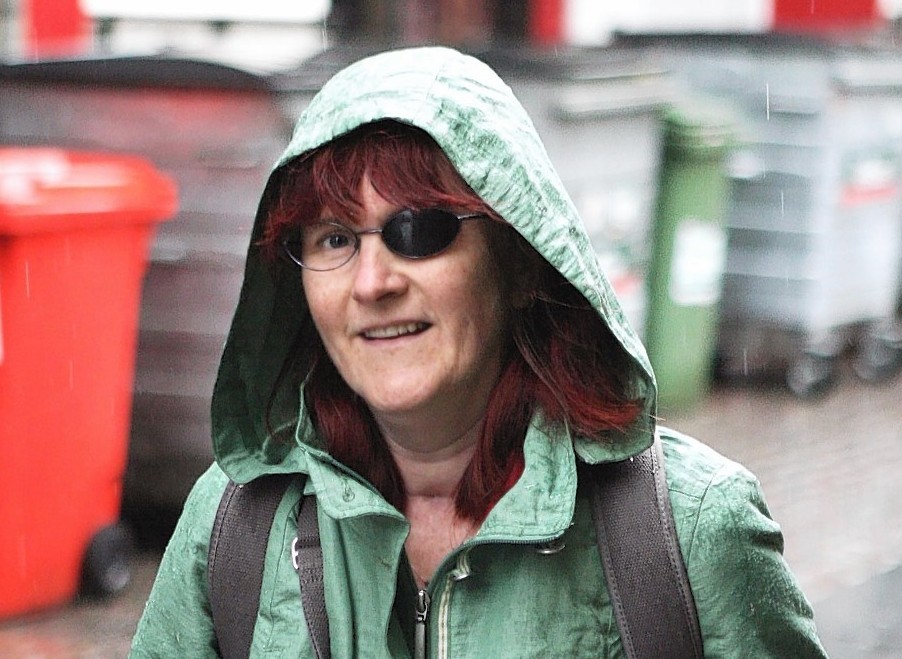 A former prosecutor claims she was dismissed from her high-profile post over "speculation" that she could cause damage to the reputation of the Crown Office.
Inverness procurator fiscal Emma Knox was sacked after she admitted causing serious injury by dangerous driving in 2012.
The lawyer relived the accident which ended her career yesterday as she gave evidence at an employment tribunal in the city.
She suffered serious skull, neck and rib fractures, as well as nerve and brain damage, when she hit a van head-on after pulling out from behind a lorry near her home at Kirkhill on the A862 Inverness-Beauly road.
She said the crash was caused by a "moment of inattention" and speculated that she may have pulled out too far trying to see past the slow-moving truck.
She said: "I certainly did not intend to pull out into oncoming traffic.
"That would have been suicidal."
The mother-of-two has made a claim of unfair dismissal and breach of contract which is being considered by a three-strong panel following a three-day tribunal, chaired by Reg Christie, this week.
The proceedings previously heard bosses at the Crown Office and Prosecutor Fiscal Service (COPFS) took the decision to dismiss Mrs Knox due to her criminal record.
She told the hearing she had admitted the offence at an early stage in the proceedings because she wanted to accept responsibility for the accident and to avoid reputational damage to herself and her then employer.
However, she dismissed just weeks after admitting her guilt at Dingwall Sheriff Court.
Mrs Knox, who was born in Elgin, said: "I think I was dismissed over speculation about what might be said and it seems so unfair. It's against natural justice."
During his submissions, solicitor Michael Carey, representing COPFS, told Mr Christie that allowing Mrs Knox to continue to work with the prosecution service would have brought it into disrepute.
He said: "Internal and external trust is paramount in the performance of the COPFS's function.
"The bond of trust was irretrievably damaged in this case."
Mr Christie and the panel have retired from the tribunal and will deliver a verdict at a later date.